Glass Igloo holidays in Finland: Myths and Reality
Share with friends
facebook
twitter
Google+
Glass igloo holidays - once in a lifetime experience
Ask for Northern lights alarm service at Igloo reception
#1 IGLOO MYTH
Myth: Igloo is the best activity to feel real Finland.

Reality: Igloo lodge is just 1 of many possible activities and experiences in Lapland worth to try during your holidays in Finland.



VIDEO from Arctic Direct / Kelo Glass Igloos @ Kakslauttanen
1 / 9
NEW
Kakslauttanen KELO Igloos
#2 IGLOO MYTH
Myth: Glass igloo is the best place to see the Northern Lights.

Reality: Northern lights can be seen not just from igloo. You can stay at hotel, cottage or apartment in Lapland, go skiing or ride husky sled and see the Northern lights. Just look at the nights sky and enjoy!

More tips how to see Northern lights and Aurora Alarm services.



VSPfinland video / Levin Iglut - Levi Igloos
1 / 6
Golden Crown Iglut
Kittila. Levi ski resort
#3 IGLOO MYTH
Myth: Glass igloo prices are extremely high!

Reality: Yes, it can be quite high during peak seasons. Last Minute deals for Igloos can offer prices with discounts up to 50%!

All glass igloos in Finland and prices
1 / 7
NEW 2017
Snowman Igloos, Rovaniemi
#4 IGLOO MYTH
Myth: Igloo is something similar to traditional Finnish holiday cottage vacation.

Reality: Igloo is just bed and glass roof! It is good for 1-2 nights stay max. because of basic facilities. Finnish holiday log cottage is absolutely other experience: nature, silence, privacy, relax, fireplace, sauna, barbecue, and many other cottage life features.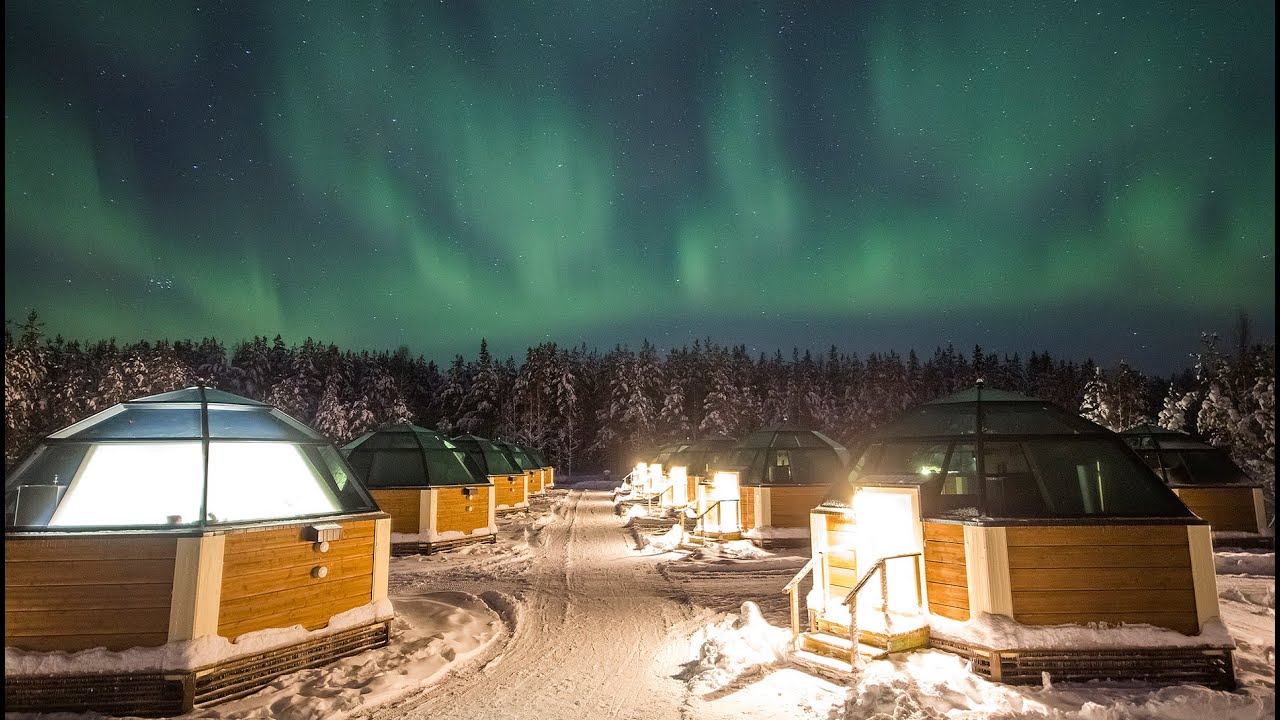 #5 IGLOO MYTH
Myth: Glass igloo is a kind of top luxurious accommodation.

Reality: Despite the high igloo price you are paying for an experience, not luxury! Some igloos may be quite modest with limited facilities, but great views.
1 / 5
NEW 2017
Seaside Glass Villa, Kemi
Viber: 358 45 8557055
WhatsAPP: +358 45 8557055
WhatsAPP: +358 45 8557055
booking[a]suomi-holiday.fi
We are located in Kemijärvi/Lapland and Helsinki.
Planning your trip to Finland? Ask us!

SEE MORE...
HELSINKI HOTELS >>
GLASS IGLOO FINLAND
Northern Lights Tutorial >>
Glass Igloos Tutorial