CHRISTMAS & NEW YEAR HELSINKI.
WHAT TO DO?
facebook
twitter
Google+
WINTER HELSINKI
Winter Helsinki is magical and silent. Do not be afraid to visit the city during cold months. There are a lot of interesting and fun things to do and see.

Some of them are listed below with inspiration videos.


Europe Video Productions video / Winter Helsinki & Christmas Helsinki in Finland
Helsinki Cathedral
Place to visit while walking around the city. Looks magical at winter evening twilight. Nice place to relax on the legendary Cathedral steps and taking a break enjoying the view.

All Helsinki excursions buses pick up and drop off here, including the Hop-On Hop-Off buses.
1 / 4
HELSINKI CHRISTMAS MARKET
Helsinki Christmas Market is a must see place to charge you with Christmas spirit, gift ideas and home decoration items. It is annual Christmas event at the Senate Square, heart of Helsinki.

Open 1.–22.12.2018.

Finnish craft, design, food and sweets, can be found there. Also entertainments for kids.


Torikorttelit video
1 / 5
FREE OUTDOOR CHRISTMAS SAUNA HELSINKI
Free Christmas Sauna is located just 100 m from Senate Square, historical centre of Helsinki. It is an annual city tradition and special sauna experience.

Address: Bock's courtyard, Katariinankatu 4, Helsinki. Idyllic inner yard.
Open December 9th to 22nd (days may vary depending on year).

The Sauna is free of charge, no reservations.
Towels and warm tents for changing clothes are available for sauna lovers.
AP Archive video
1 / 3
LUX HELSINKI LIGHT FESTIVAL
Lux Helsinki transforms Helsinki into a winter wonderland. Amazing light artworks and a festival atmosphere at the darkest time of the year makes Helsinki special during those 5 days of January.

Lux Helsinki is suitable for the whole family. Entry is free of charge.
Installations can be viewed from 5pm to 10pm.
More info: www.luxhelsinki.fi


Visit Helsinki video / Lux Helsinki 2017
HELSINKI OLD MARKET HALL / Vanha Kauppahalli
Old Market Hall in central Helsinki is a meeting place for gourmets since 1889. Here at the Old Market Hall you can enjoy traditional gastronomic products, as well as Lappish delicacies, buy seasonal berries, mushrooms and local vegetables.

In the Helsinki Old Market Hall can be found cafes and small restaurants for a light snack, as well as for a real dinner. Visit the place during your Helsinki sightseeing to get warm and try soup lunch here.

Monocle Magazine video / Market Value, Helsinki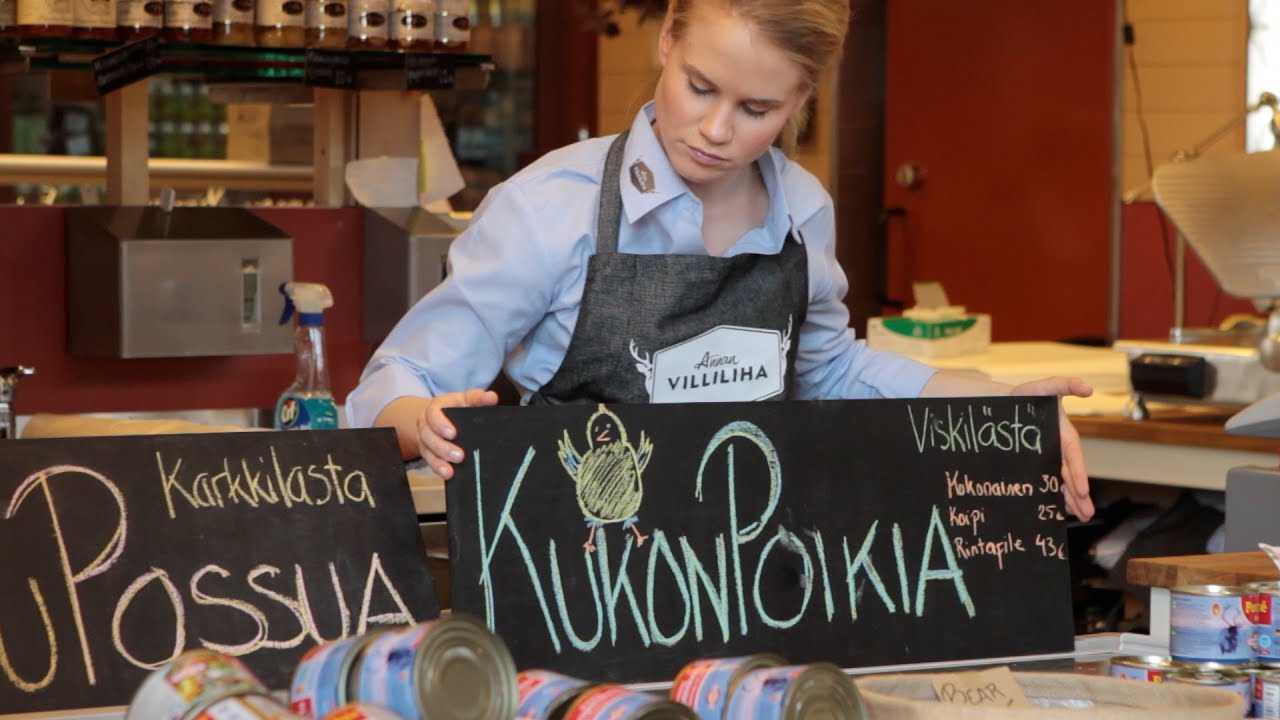 KARL FAZER CAFE HELSINKI
Finland is Home of Fazer. Do not miss the chance to discover the secret of Fazer and try all Fazer tastes at one place!

Central Helsinki Fazer cafe address: Kluuvikatu 3, 00100 Helsinki
TheFazerGroup video
ALLAS SEA POOL HELSINKI
Allas sea pool Helsinki - outdoor sea SPA at Katajanokka, in the heart of Helsinki by the Market Square, next to the Skywheel. The unique complex with swimming, saunas, great views (even from saunas) and atmosphere in the best possible place in Helsinki.

3 pools: Fresh water pool; Sea water pool are in use also in winter time (The water temperature 27 °C (80.5 °F)). Kids pool.

Address: Katajanokanlaituri 2a, Helsinki.


Allas Sea Pool video
KAPPELI RESTAURANT HELSINKI
The Kappeli restaurant serves classical Finnish dishes since 1867.

Kappeli is located in Helsinki's historic centre and Esplandi, an early 19th century park. For the best view of the Esplandi statues, grab yourself a window seat and immerse yourself in the twists and turns of Finnish history.
Address: Eteläesplanadi 1, 00130 Helsinki



Vain ravintolaa video
DAY CRUISE TO TALLIN FROM HELSINKI
Tallinn (Estonia capital and beautiful old town) is located just opposite shore from Helsinki, about 2 hours ferry journey. It is possible to take morning ferry from Helsinki - spend a day in Tallinn - and then travel back the same evening, having about 5-10 hours in Tallinn depending on departures.

Tallin is beautiful and romantic medieval town. Cruise journey will add some new experience to Helsinki visit.

Kari Gröhn video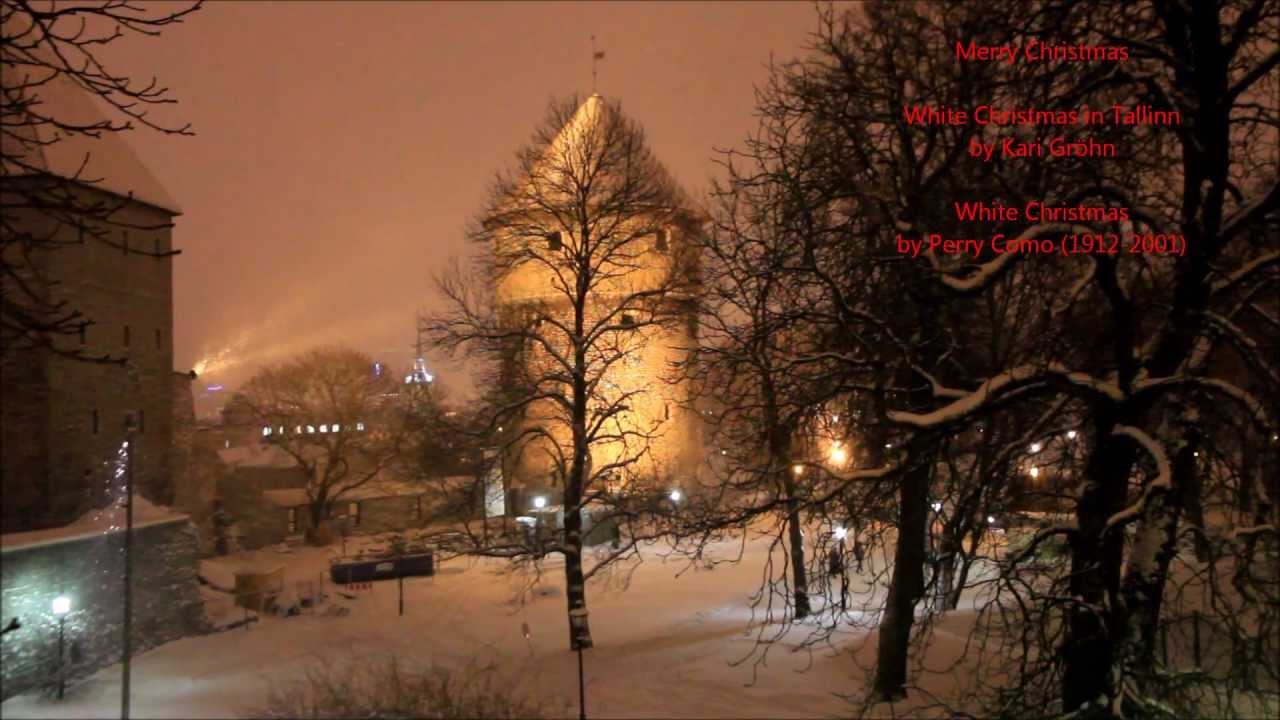 Helsinki hotels: Prices and availability
YOUR RECOMMENDATION IS IMPORTANT FOR US:
WHERE TO STAY IN HELSINKI
We've selected
5 hotels in Helsinki
for a different budget we could recommend. Scroll through the hotel list below to get an idea where to stay.
1 / 5

1. Hotel Kämp is a luxurious SPA hotel in very heart of Helsinki. Senate Square - the main Helsinki place to visit - 350m from the hotel. Kämp Spa os free for guests: traditional Finnish sauna, steam bath and a spa lounge.
Tips to plan Helsinki trip:
HELSINKI EVENTS
May Day Celebration 2019
This spring festival is a popular carnival that has traditionally been celebrated by workers and students. On the eve of May Day, students gather at the Market Square to wash the statue of Havis Amanda and place a student cap on her head.

The celebrations continue throughout the city. The following morning everyone gathers in Kaivopuisto Park and Ullanlinnanmäki for a picnic and more sparkling wine.

Parades and other events are also held around town.
Date:
30 April 2019 - 01 May 2019
Address:
Market Square, Ullanlinna and Kaisaniemi
,
Eteläranta

,

00170

Helsinki

,

Finland
Helsinki Samba Carnaval 2019 tours from Senate Square
The Helsinki Samba Carnival will fill the streets on Saturday, June 8, 2019. You can watch the Senate Square all day and the program starts at 14.00.

Route : Senate Square - Unioninkatu - Pohjoisesplanadi - Mannerheimintie - Aleksanterinkatu (up to Mikonkatu).
Address:
Senate Square
,
Senate Square

,

00170

Helsinki

,

Finland
Dinner Under the Helsinki Sky 12 June
On Helsinki Day, Tuesday 12 June, the Pohjoisesplanadi boulevard that runs along the north side of Esplanade Park will be closed to traffic to make room for a 450-metre-long dinner table seating 1000 guests. A seat at the table can be booked free of charge, but guests have to provide their own buffets.
Address:
Pohjoisesplanadi

,

00101

Helsinki

,

Finland
Helsinki Day 2019
Helsinki will once again celebrate and entertain residents and visitors on its birthday, 12 June. Helsinki Day has become a city festival that offers lots to see and do for people of all ages.

The city centre will be filled with people, music and events, but Helsinki Day will also be celebrated outside the centre in the city's districts.
Address:
00170

Helsinki

,

Finland
CRAFT BEER HELSINKI 4.-6.7.2019
Craft Beer Helsinki is a craft beer festival that will be held in Helsinki Railway Square for the fourth time from 4th to 6th July 2019.
Date:
04 July 2019 - 06 July 2019
Address:
Railway Square
,
Rautatientori

,

00100

Helsinki

,

Finland
Dinner Under the Helsinki Sky 9 August
Dinner under the Finnish Sky – Everywhere, will be held in August, when everyone will be invited to set their own dinner tables outdoors and eat together by the sea and in the city's streets, parks, courtyards and gardens.
Address:
00101

Helsinki

,

Finland
Helsinki Baltic Herring Market 2019
The Helsinki Baltic Herring Market is one of the oldest ongoing event traditions in Finland, it has been held since 1743. Throughout the years, the Market has changed from a marketplace to a wider public event bringing together archipelago traditions and modern food culture.

The aim of the City of Helsinki is to hold on to the tradition, and to support the livelihood of fishers. A new focus will be placed on widening the scope of the event into a celebration for all citizens.
Date:
06 October 2019 - 12 October 2019
Address:
Market Square, Ullanlinna and Kaisaniemi
,
Eteläranta

,

00170

Helsinki

,

Finland
Viber: 358 45 8557055
WhatsAPP: +358 45 8557055
WhatsAPP: +358 45 8557055
booking[a]suomi-holiday.fi
We are located in Kemijärvi/Lapland and Helsinki.
Planning your trip to Finland? Ask us!

SEE MORE...
HELSINKI HOTELS >>
GLASS IGLOO FINLAND
Northern Lights Tutorial >>
Glass Igloos Tutorial