PYHÄ RESORT
Lapland Holiday resort
Share with friends
facebook
twitter
Google+
Bus connection with Santa Claus village
Bus connection with Rovaniemi and Kuusamo airports
Location
Location: Northern Europe - Scandinavia - Finland - Lapland.

By air: Helsinki - Rovaniemi daily flights. Flight time - 1h20m. Price from 35€.
Rent a car or take SkiBus from airport. 1h 45min drive from Rovaniemi to Pyhä.

By train: Helsinki - Kemijärvi daily trains by VR. Duration - 10-12h. Price from 75€.
Car-carrier train from Helsinki. SkiBus connection between train stations and Pyhä.
Pyhä resort specials
Lapland resort Pyhä (Pyhätunturi) is suitable for both weekend getaway and longer winter holidays. Snowmobile safaris, husky rides, snowshoeing at Pyhä-Luosto National Park can be easily arranged in one place.

Pyhä has the best backcountry and off-piste skiing in Finland.

Best time to visit: December - May, July-September.
Lowest accommodation rates: May - November.

What to do at Pyhä
There are a lot of things to do at Pyhä:

# Husky and reindeer farm visits
# Snowmobile safari
# Ice fishing
# Lapland scenery
# Aurora Borealis / Northern Lights
# Amethyst mine programs



Pyhä ski resort video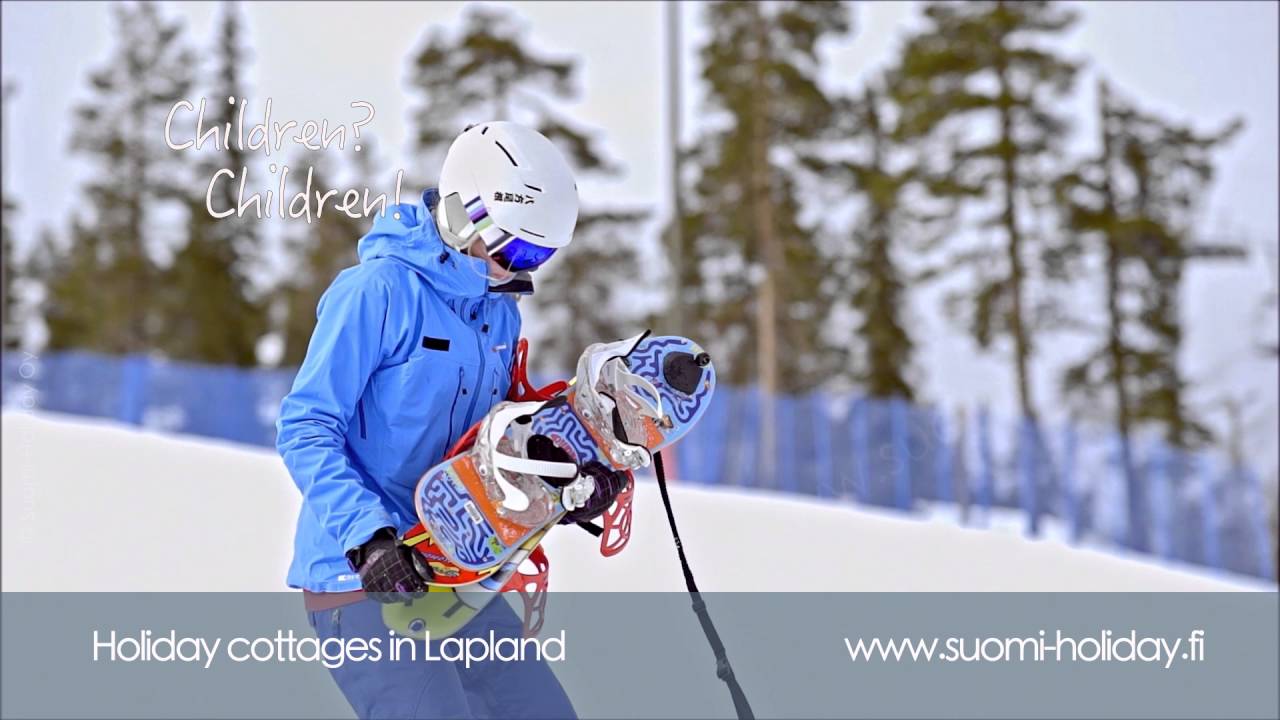 SNOWMOBILE SAFARI
There is family-run snowmobile safari company right at the center of Pyha. You will see snowmobiles outside next to Pyha centre roundabout.

Fun family safaris with camp-fire, or snowmobile safari with reindeer farm visit, or evening Aurora Safari to see Northern lights.

Snowmobile driver has to be 15 years old or older. At least T driving license required. Terrain speed on land is limited by 60 km/h, and 80 km/h on iced-over lakes.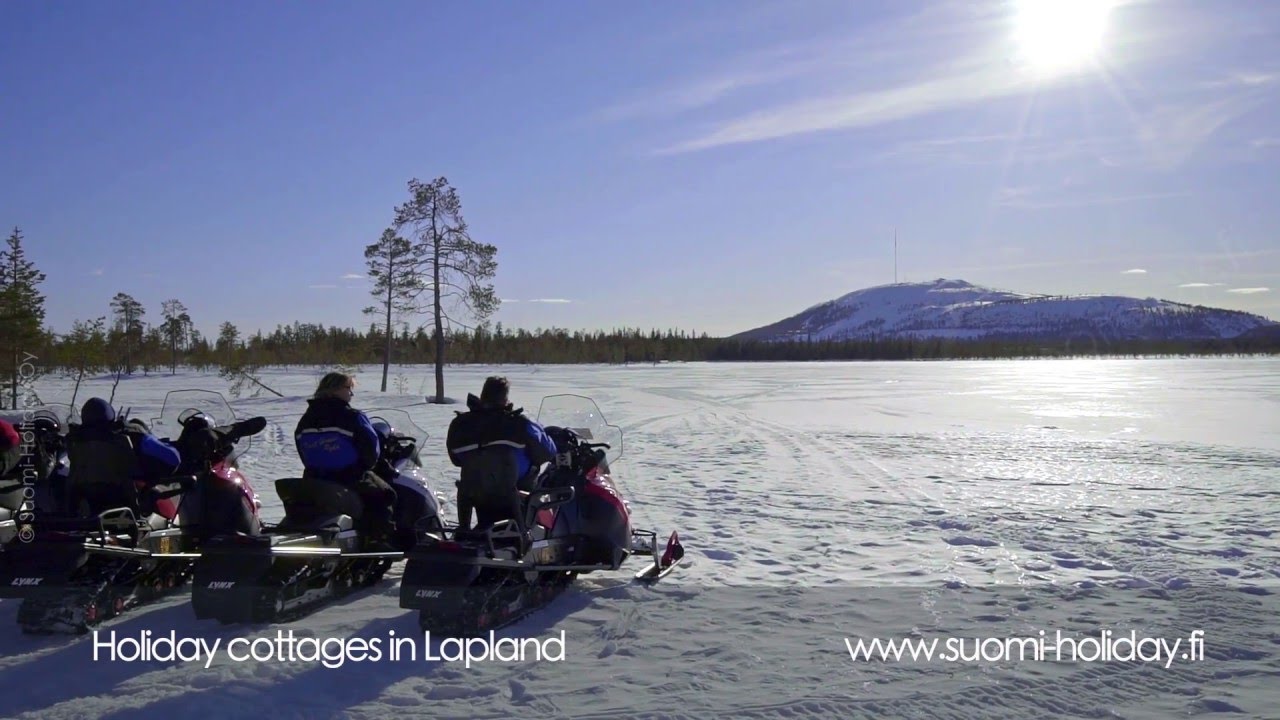 Ice karting Pyhä
Ice karting is adrenaline adventure and fun for whole family and friends! It is really great experience at Pyhä.

Ice track is frozen and fenced for safety. Program includes driving instructions, warm gear and helmet, warm-up runs and the finals! Choose PRO RACE or Karting Competitions and test your ice driving skills.

Drivers must be over 150 cm tall. Any previous experience required!
Ice climbing Pyhä
Climb Up the Arctic!

Don't think ice is just for skating. Ice is also for fun! Pyhä has very special and easy place to try Ice Climbing.

Ice Climbing during the night? Why not! You also might see the Northern Lights while climbing.
Fatbiking Pyhä
Fun way to explore snowy landscapes of Lapland and its nature.

Fatbike is easy-to-ride mountain bike with wide tyres. You can join a guided tour in the Pyhä-Luosto National Park, to rent a bike for independent rides.

arcticfilmcrew video
Pyhä in a nutshell
# 9 lifts, 14 slopes
# PyhäExpress detachable 6-seater chair lift
# Elevation 280 m, peak 500 m
# Longest slope 1800 m
# Pyhä Backcountry: 7 distinctive freeriding areas
# Over 150 km of ski trails in Pyhä-Luosto area. Part of the tracks goes trough the Pyhä-Luosto National Park.
ICE FISHING
Lakes in Finland become frozen during winter from December till April in average.

Ice fishing is popular hobby in Finland and it is considered a public right (no fishing license needed).

Looking for peace of nature and peace of mind? Try ice fishing and after-ice-fishing campfire with coffee.


Husky safari
There is Arctic Husky Farm 10 km from center of Pyhä resort. Farm keeps about 140 Alaskan Huskies and 30 Siberian Huskies.

Activity providers at Pyhä offer different husky safari programs: for both advanced riders and beginners as well as for families with children.

During winter season all the husky safaris need to be booked in advance trough any of the safari companies in the area.



Ruben Weytjens видео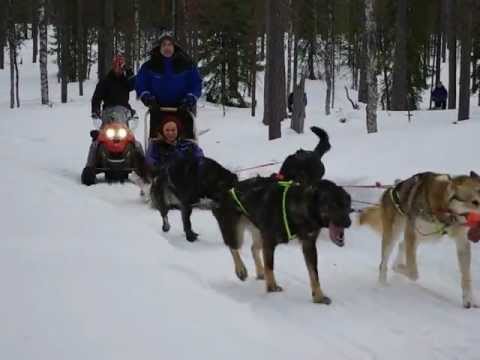 Reindeer farm and Kopala restaurant
KOPARA RESTAURANT can be found in the same area as the reindeer farm and husky park. The restaurant serves a soup lunch with buffet servings of sautéed reindeer, sweet and savoury snacks. All locally sourced ingredients.
Santa is just around the corner
# 125 km from Pyhä to Santa Claus Village, Rovaniemi (1,5h by car)
# Bus connection between Pyhä and Santa Claus Village

Photo Expedition: Santa Claus Village

Northern Lights Online
Aurora Online APP for mobile devises and Northern Lights forecast services can help you to see the Lights. Sign up for Northern lights Online application and follow Aurora.
PYHÄ. TOP 3 HOTELS.
# Pyhä hotel prices from 99 euro/night
# Rovaniemi airport - 120 km. Kemijärvi train station - 45 km


Viber: 358 45 8557055
WhatsAPP: +358 45 8557055
WhatsAPP: +358 45 8557055
booking[a]suomi-holiday.fi
We are located in Kemijärvi/Lapland and Helsinki.
Planning your trip to Finland? Ask us!