SAARISELKA HOTELS
10 hotels in Saariselka, Finland. From SPA hotel to rooms with glass roofed panorama view
Viber
Skype chat
WhatsAPP
Messenger
Share with friends
facebook
twitter
Google+
We use cookies on this site to ensure
the best service possible.
Read more
x
Saariselka is a small holiday village and the northernmost ski resort in Finland. Due to its location, Saariselka is popular among the Northern Lights chasers.

There are 10 hotels, few holidays resorts and hundreds of self-catering cottages and cabins in Saariselka.

Compare all Saariselka hotels here and find best deals starting from 60€/room. You can choose from SPA hotel with tropical water park, wilderness hotels or luxury top hill hotels with glass roofed rooms to see the Lapland panorama and the sky.
1

.

Holiday Club Saariselkä



The northenmost SPA hotel in Europe close to the center of Saariselkä. Ideal for families with kids.

Tropical spa with indoor swimming pool, sauna, hot tube, massage jets.

Room price from 61€/night.





1 / 7
2

.

Santa's Hotel Tunturi



The largest hotel in Saariselkä with 260 rooms. There are suites and deluxe rooms for a luxurious stay, 1-5 bedroom apartments for families or friends, superior and standard rooms.

The rooms and 3 restaurants are spread over 6 different buildings. Common sauna for free in the evenings. The nature paths, ski tracks and hiking routes start from the backyard of the hotel.

Price from 72€/night.





1 / 6
3

.

Lapland Hotels Riekonlinna



Modest hotel next to Saariselkä holidays center. Accommodation includes hotel rooms (some are with sauna), combi-rooms, holiday apartments and suites. The holiday apartments are located 100 meters from the main building.

In-house partner activity provider Lapin Safarit can orginize safaris and nature trails hiking/biking tours.

Price from 76€/night.



1 / 9
4

.

Fell Centre Kiilopää, Hotelli Niilanpää



Wilderness hotel close to nowhere and far away from light pollution. Good spot to chase for the Northern Lights.

Isolated location 15-minute drive from central Saariselkä. Only 1 bus per day to get to Saariselka and the airport.

Area activities include a smoke sauna, cross-country skiing, swimming in the Kiilopuro River. Guided skiing and snowshoeing tours are free for guests during high season.

Price from 80€/night.



1 / 7
5

.

TOP Star Saariselkä 1



TOP Star Saariselkä 1 is an apart hotel. Individual panorama holiday cabins with glass wall and ceiling. Each unit is equipped with sauna, kitchenette, bathroom with a shower, wifi.

Top hill location. Panorama view to the valley and the sky. Ski-to-door access. Hiking, skiing and cycling. Downhill and toboggan slopes, snowmobile trails, safari and activity services nearby.

Breakfast can be ordered from Star Arctic Hotel - 200m.

Price from 160€/night.



1 / 5
6

.

Saariselkä Kuukkeli Inn



Cheap accommodation right in the center of Saariselka. 7 twin rooms with shared facilities and wifi. Small common lounge and shared kitchen. 4 shared showers and wc. Daily sauna available, separate time for ladies and men.

Room price includes breakfast. Activities can be booked through reception.

Price from 65€/night.



1 / 3
7

.

Aparthotel Kuukkeli Aurora



Self-catering apartments and guest rooms 5 km from central Saariselkä. Apartments have full kitchen and a private bathroom. Guest rooms have shared access to a kitchen, bathroom and living area. Indoor swimming pool and communal sauna for men and women in a separate building.

Being far from Saariselkä village Aparthotel Kuukkeli Aurora suits to see Northern Lights. No need to go far from your rooms/apartments.

Price from 65€/night.



1 / 6
8

.

Star Arctic Hotel



Small boutique style hotel located top of Kaunispää Mountain ("Beauty Hill") of Saariselkä. It offers Glass cabins and Suits with glass wall. Panorama view of surrounding nature and the sky.

Ski-to-door access. Husky, reindeer, snowmobile safaris, Aurora hunting trip with reindeer or snowmobile possible.

Price from 163€/night.


1 / 4
9

.

Wilderness Hotel Muotka



Hotel offers wilderness rooms, panorama log cabins, superior suites with sauna, Aurora cabin accommodation with glass roof.

Comfortable stay for Northern lights hunting, wilderness and outdoor activities. 41 km from Ivalo airport. Next to Kakslattanen area.

Price from 140€/night.



1 / 6
10

.

Kakslauttanen Arctic Resort



Family resort in Finnish Lapland, known as glass igloo hotel. It offers classical glass igloo from basic to upgraded with facilities, comfortable Kelo-glass igloos, snow igloos, log chalets, wedding chamber.

Suitable for big groups or travel package tours. Outdoor Lapland activities and experience program available.

Price from 224€/night.



1 / 9
Our Finland experts ready to help with an advice how to plan a trip to Ivalo-Saariselka.
What is SAARISELKÄ in Finland?
Saariselkä is the northernmost Ski Resort in Finland, as well as Lapland winter activities center. Nowadays Saariselkä is a popular tourist destination due to Urho Kekkonen National Park, Sámi people living at the area, Gold mining legends of the area, Lapland scenery of Kaunispää and Iisakkipää fells, the Northern Lights and Glass igloo hotels.

Address: Kullanhuuhtojantie, 99831 Saariselkä, Finland

Janne Korkko video: Ski Saariselkä / The Northernmost Ski Resort in European Union
Saariselkä food
You can try Lapland cuisine and delicacies in Saariselkä from local food ingredients and at restaurants with Lappish décor. Almost all restaurants have reindeer meat options at their menu (reindeer sautéed, air-dried, or reindeer soup, etc). Local salmon and whitefish are also popular options to try.

It is good idea to choose Dinner set menu with 3 or 5 dishes on the menu to try all the best from Lapland tastes.

Local restaurants also offer vegetarian menu options.



Janne Korkko video / Cuisine in Saariselkä Holiday Resort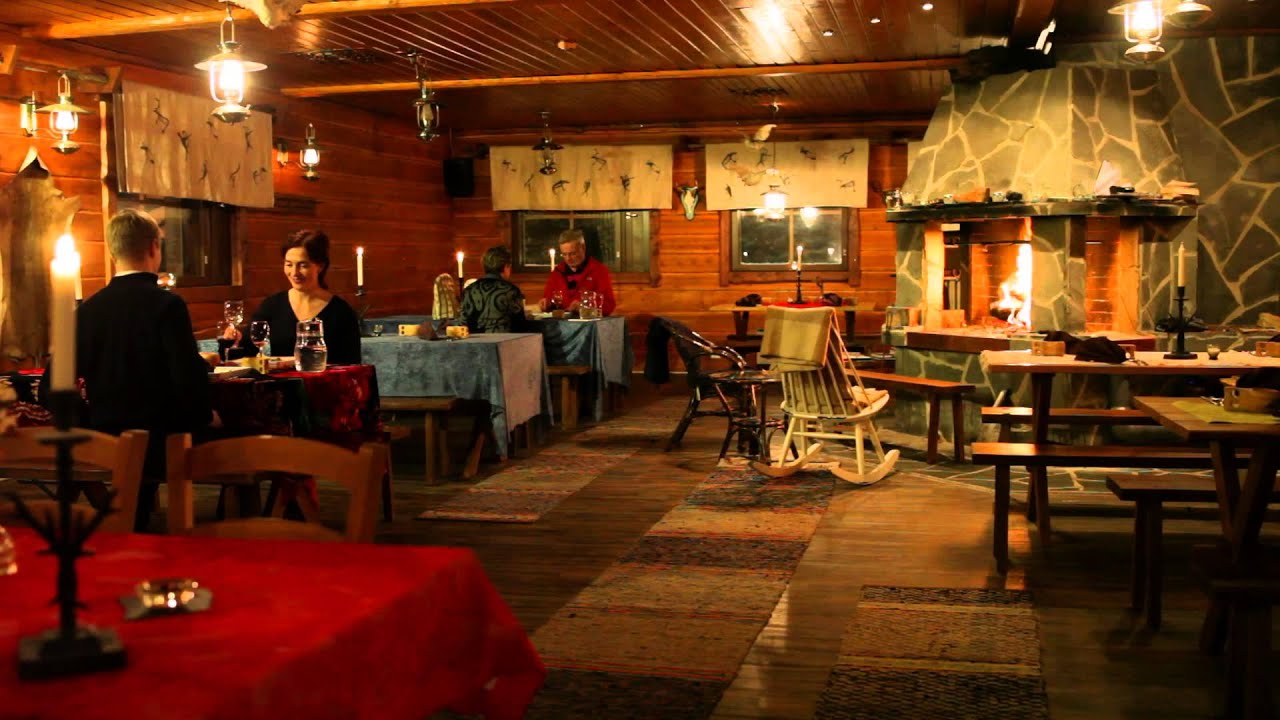 Northern Lights in Saariselkä
Saariselkä has some few dark and open spots to see the Northern Lights.

Places with easy and free access:

* Snowshoe track around Saariselkä chapel;
* Spot close to Javri restaurant;
* The top of Kaunispää fell.

Guided Aurora tours lead to the best spots to see the Lights.
LAPLAND PRICES
Estimate your Lapland travel cost including stay, travel, basic activities and food.

Play with our trip planner to get a raw travel price and some ideas of Lapland itinerary .




Our Finland experts ready to help with an advice how to plan a trip to Finland.
Viber: 358 45 8557055
WhatsAPP: +358 45 8557055
WhatsAPP: +358 45 8557055
booking[a]suomi-holiday.fi
We are located in Kemijärvi/Lapland and Helsinki.
Planning your trip to Finland? Ask us!

FAQ about Saariselka Hotels
Which Saariselka hotels are good for families with kids?
Holiday Club Saariselkä is good for families as it has SPA and tropical water park with playing areas for kids. Star Arctic Hotel offers spacious rooms for families and locates next to ski slopes. Kakslauttanen Arctic Resort has comfortable cabins for families and outdoor activities for kids, Santa experience.


Which Saariselka hotels are good for couples?
For couple Lapland holidays and romantic gateway best options are: TOP Star Saariselkä 1 cabins, Star Arctic Hotel, Wilderness Hotel Muotka. Those hotels offer great vies over the Lapland nature and wilderness, sky view, outdoor activities.


What hotels in Saariselka have the best panorama of the sky and the Northern Lights?
Star Arctic Hotel and TOP Star Saariselkä 1 cabins - both are located top hill with open valley and sky panorama. Fell Centre Kiilopää, Hotelli Niilanpää as it is located in a real wilderness far away from everything. Wilderness Hotel Muotka and Kakslauttanen Arctic Resort as they both have glass igloo accommodation specially designed to observe the Northen Lights.


Can I see the Northern Lights during my stay?
Theory: Saariselka is a good place for chasing the Aurora as it is located above the Arctic Circle and in the wilderness. The Northen Lights are visible in Lapland from late August till late April. If sky is clear (no clouds), Solar and magnetic activity is high, no full moon - chances to see the Lights are promising.

Practice: Northern Light trip to Lapland is like a casino. No one can guarantee the Northern Lights as it is natural phenomenon.


Which is the nearest airport to Saariselka?
The nearest airport is Ivalo airport, approximately 30 km from Saariselka.


How can I reach Saariselkä from the airport?
There are buses running from the Ivalo airport to the centre of Saariselka. Buses have stops almost next to all main hotels in Saariselka. The buses go according to the flight timetables. One-way fee for the bus is about 10€/person. Taxi and car rental also possible.


SAARISELKA EVENTS
Aurora hunting by minibus 3 h / daily
Take a warm and comfortable trip after Northern Lights by minibus. The guide knows where to drive and if there is luck, we will enjoy the unbelievable heaven show over the sky.

• daily
• departure: 8:30 PM
• duration: approx. 3 h
• minimum: 4 adults

Price
• 75 € / person
• 37,50 € child 4-12 yrs.

Price includes
• transport by minibus
• guiding in Finnish and English
• traffic insurance
• ATT. pick up from the clients cabin/apartment/hotel is not included in the price - client should come 15 min before the start of the program to the Luontoloma Pro Safaris safari office in address: Lutontie 3 (back yard of Santa´s Hotel Tunturi main building)
Date:
From 1 October 2019 every day
Address:
back yard of Santa´s Hotel Tunturi main building
,
Finnish smoke sauna evening / tuesday, wednesday, friday
Description
The sauna world of Kiilopää is named Kuurakaltio. Kuurakaltio has two electrically heated saunas (separate saunas for men and women), dressing rooms and showers (separate for women and men), a smoke sauna (shared by men and women) and a swimming spot. During the wintertime the temperature of the water is approximately –1 ºC. Our excursion pampers you with the gentle warmth of the traditional Finnish smoke sauna. Between sauna sessions it is worth taking a dip in the fresh water of the arctic brook. Kiilopää is 16 km to south from Saariselkä center. More about area of Kiilopää.

More information
• Tuesdays, Wednesdays and Fridays
• smoke sauna 3-8 p.m.
• no minimum number of participants

Price
• 13 € / adult
• child under 12 yrs. free of charge (child always with adult)
• 30 € / family ticket (2 adults + 2 children max 12 yrs.)

Price includes
• bathing in a smoke sauna
• possibility to swim

Price excludes
• transfers
• swimsuit
• towel

For hire
• swimsuit 5 € / person
• towel 5 € / person

Kingcrab safari in Kirkenes, a day journey, Tuesday
This exciting excursion will be heading to North Norway, Kirkenes. The trip is done by modern and comfortable coach and the guide will tell you about Lapland, Lake Inari, Sami culture, reindeer herding etc.

Breakfast will be served in Sevettijärvi village in a farm by the way to Kirkenes. Thermal gear will be changed in Kirkenes Snow hotel. A totally unforgettable experience awaits you on the frozen fjords of Kirkenes! After changing thermal gear (overalls, socks, boots and balaclava headwear), approx. 35 min sleigh ride pulled by snowmobile will start.

This is your chance to catch, learn how to cook and most importantly EAT this mysterious creature. The Arctic King crab is one of the most popular starter dish in top restaurants and now you have opportunity to taste it as its freshest, pulled from the fjord in front of your eyes. You can even help in sawing the hole in the ice and bring up the catch. Checking the crayfish traps will take approx. 40 min. Snowmobile sleigh ride will take us to a beautiful farmhouse by the lake and our master guide will prepare the caught crab for you to taste.

After lunch and short free time to see the area we ahead to Saariselkä. We will stop in Sevettijärvi village for meal by the return way. And if the weather is good in the evening, we can make a stop of few minutes for watching Aurora Borealis on the route Kirkenes - Saariselkä - Kakslauttanen.

• Tuesdays in November - December, 2019 - January - March 2020
• departure: at 5.30 AM from Saariselkä
• whole day trip 13,5 h
• arrival in Saariselkä: at 7 PM
• minimum: 1 person
Attention: you may start the safari in Saariselkä or Kakslauttanen

Price
• 290 € / person
• 145 € / child under 10 yrs

Pick-up place and -time
• bus stop of Lapland Hotel Riekonlinna, Santa´s Hotel Tunturi and Holiday Club Saariselkä • pick-up time: at 5:30 AM • Kakslauttanen / East Village, outside of the reception maindoor
• pick-up time: at 5:15 AM

Price includes
• return bus transport
• guiding in Finnish / English / German
• breakfast in in Sevettijärvi at 8.15 AM
• thermal gear: overalls, socks, boots, gloves, balaclava headwear, helmet
• at 9.30 - 13.30 King crab safari (at 10.30 Norwegian time) - 3 h
• light King crab lunch during safari
• at 4 PM meal in Sevettijärvi (sautéed reindeer soup, bread, butter, dessert and coffee)

Address:
Lapland Hotel Riekonlinna, Santa´s Hotel Tunturi and Holiday Club Saariselkä
,
Husky safari 1 h / mon, tue, wed, thu, fri, sa
Before the safari our guide gives you the driving and safety instructions.

You drive two per sledges, other on is the passanger and sits in the sledge, other one is the driver stands on the runers at the back of the sled. In half way you can swop the positions. Our guide is driving a dogteam in front and the guests will follow with their own teams (2/ sledge).

Our trails runs in the forest and on the hills. Driving a dog sledge requiers balance and some condition. In this safari everybody gets to drive by themselves.

After safari you have some time to take pictures with dogs and with puppies, if we have some at the moment.

• every day, except Sundays
• total duration: 2 h
• minimum: 2 adults
• pick-up time: at 1 PM (safari starts at 1:30 PM)
• pick-up place: Holiday Club Saariselkä - main door / entrance hall
Attention: ask also other available starts!

Price
• 75 € / adult (2 people/sled)
• 150 € / adult (1 person/sled)
• 53 € / child 4-11 yrs.
Attention: this discount entitles child to a place in a sledge with adult

Price includes
• return transfer from Saariselkä (approx. 20 min / direction)
• driving and safety instruction lesson
• guidance in English, Germany, French, Finnish, Swedish
• a warm juice inside after safari
• sled driving approx. 5 km (approx. half an hour)
• husky info
• snuggle time with huskies and pups if we have some at the moment

Price excludes:
• thermal gear - you will need warm overall, boots, hat and gloves
• pick-up from Kakslauttanen - Kiilopää (please be in time at pick-up point
Attention: travel insurance is recommended - self liability 900 € / accident

Good to know
• driving huskie sleigh requiers good balance and average physical condition
• the trail is located in hilly area, so the drives should be able to help the dogs in uphills

Address:
Kakslauttanen - Kiilopää
,
facebook
twitter
Google+
SEE MORE...
HELSINKI HOTELS >>
GLASS IGLOO FINLAND
Northern Lights Tutorial >>
Glass Igloos Tutorial