HELSINKI 1 DAY ITINERARY
Share with friends
facebook
twitter
Google+
24h or less in Helsinki - is it worth visiting?
Helsinki is a compact city. Main Helsinki sights are located in central area, easily reachable by foot.
If you have just 24 hours or less to explore Helsinki, it is still worth visiting. This time is quite enough to catch all main city attractions, visit best panorama view points, try local tastes, and see something extraordinary. Even if it will be your stopover visit, time spent in Helsinki will give the feeling of Finland and new travel impression.
Trains and buses from
Helsinki airport
drop off travellers at Helsinki central train station. This is nice place to start city tour as train stations itself is a tourist sight of Helsinki.
If you come by ferry, cruiser will be moored at south harbour just next to the Market square. It's the starting point with beautiful Old market hall, Sky wheel and many other attractions.
1

.

Senate Square



Must visit place in Helsinki down town and city sightseeing.

All Helsinki excursions buses pick up and drop off here, including the Hop-On Hop-Off buses.

Nice place to relax on the legendary Cathedral steps and taking a break enjoying the view.
1 / 6
2

.

Havis Amanda



It is a nude female statue - a kind of symbol of Helsinki - surrounded with fountain.

Central location: Esplanade park, the Market Square and the Old Market Hall nearby.

If you are in Helsinki 30.04, do not miss special event here: university students clean the statue and at 18.00 place a student cap on the statues head. This tradition has more than one hundred years roots!
1 / 5
3

.

Esplanadi



Esplanadi park is an urban park in downtown Helsinki, nearby the Market Square. Many luxury shops are located on both sides of the park.

Kauppatori (Market Square) is Helsinki most international and famous outdoor market and tourist attractions in the city! Located at southern end of the Esplanadi Park. Souvenirs and street food can be found here with nice views.
1 / 4
4

.

Esplan lava



Espa Stage – the summer stage located in Esplanade Park in front of the Restaurant Kappeli next to Havis Amanda statue. The favourite place of Helsinki residents, travellers and music lovers.

Free entertainment from the beginning of May to the end of August. If you hear rhythms of jazz, blues, folk music or rock while walking around Market Square or Esplanade - it is most likely coming from the stage. Take a look and enjoy.
5

.

Old Market Hall




Atmospheric indoors market place since 1889. Local delicacies can be found here, as well as nice cafe and lunch places. It is worth a visit to see the historical building, to sit down and enjoy the atmosphere.



Monocle Films video
6

.

Market Square - Kauppatori



Probably the most crowded place in the city, always bustling with people and vendors.

Souvenirs (everything from local made stuff, reindeer skins to woollen jumpers and jewellery) and Food (snacks, local food like smoked fish and salmon soup, fresh fruits, berries and seasonal vegetables).

Ferry to Suomenlinna departs from here, as well as various small boats to Helsinki Zoo, round trip sightseeing boats, etc.
7

.

Keisarinnankivi - Czarina's stone



The oldest monument in Helsinki - Market square located - Easy to miss if not looking for it.

An obelisk with a double-headed golden eagle. A sign of Finnish history since Imperial Russia times. It was placed on the spot where Russian Tsar Nicholas I wife Alexandra Feodorovna stepped for the first time from steamship that brought her to Helsinki.
There is Latin and Finnish dedication "To the Empress Alexandra on the occasion of Her first visit to the Finnish capital".
*Interesting: Eläinkorttelit
Walking through the Helsinki center streets is fun! Just look for the animals on the buildings walls.

The origin goes back to 19th century. Every city quarter was given a name easy to remember in addition to a number. City blocks were named after domestic, wild animals, flowers fish and birds.
8

.

The Presidential Palace and Changing of Guards



Presidential Palace can be seen while visiting Market Square. It is quite modest as a presidential palace, but still elegant and beautiful architecturally designed.

The Finnish Defence Force military bands perform free public concerts during the summer months in Helsinki from mid May till mid August. The main event is the Guards Parade: changing of the guard next to the presidential palace, at the Main Guard House, and a colourful parade through the city. Held on Fridays at 12-3 pm (Guards Parade at 12.30 - 2 pm, concert at 2-3 pm).



toande77 video
9

.

Uspenski Orthodox Cathedral




Right from the Market Square, after passing the Bridge of Love, go up to the hill with gorgeous building of Orthodox Cathedral.

Symbolical and historical site, mandatory for amazing pictures and views.



Visions of Helsinki video
10

.

Seafront promenade Pohjoisranta



This is a nice seafront promenade with fresh air and beautiful views and the home of impressive historic wooden boats.

In addition, there is a bridge link to the island of Tervasaari and the recreation area. Beautiful place to walk and picnics on the nature right in the city centre.
1 / 3
CHOOSE YOUR HELSINKI TOUR:
Helsinki Bus City Tour
Hop-on Hop-off bus excursion - All the main Helsinki point of interest in one tour.

Double-decker red buses.
Extensive Multilingual Audio Guide / personal head phones. 10 languages.

Duration: 1h 30min
Season: 2 May - 30 September
Departs every 20 minutes, 10.00-16.00


Historical Helsinki Sightseeing Cruise
1½h Sightseeing Cruise - the most extensive Sightseeing Cruise in Helsinki.

The best of Helsinki from the sea: islands, beautiful shores of old city districts, famous historical buildings, churches, icebreakers, harbours, villas, saunas and the zoo. You can also enjoy the traditional archipelago buffet onboard.

Daily from Helsinki Market Square 28.4-30.9.2017.
Price 23€
Vintage tram ride Helsinki
Fun way to explore Helsinki riding a vintage tram from 1909 or an open summer trailer from 1919.

The tour takes 15–20 minutes and covers the most important sights in the historical centre. Departures from the Market Square adjacent to the Havis Amanda fountain.

20.5.-18.6., 12.6., 1.7.-27.8.2017: Sat-Sun 10:00-17:00, departure every 30 min.
Price: 5€/ticket.


Katseenvangitsija video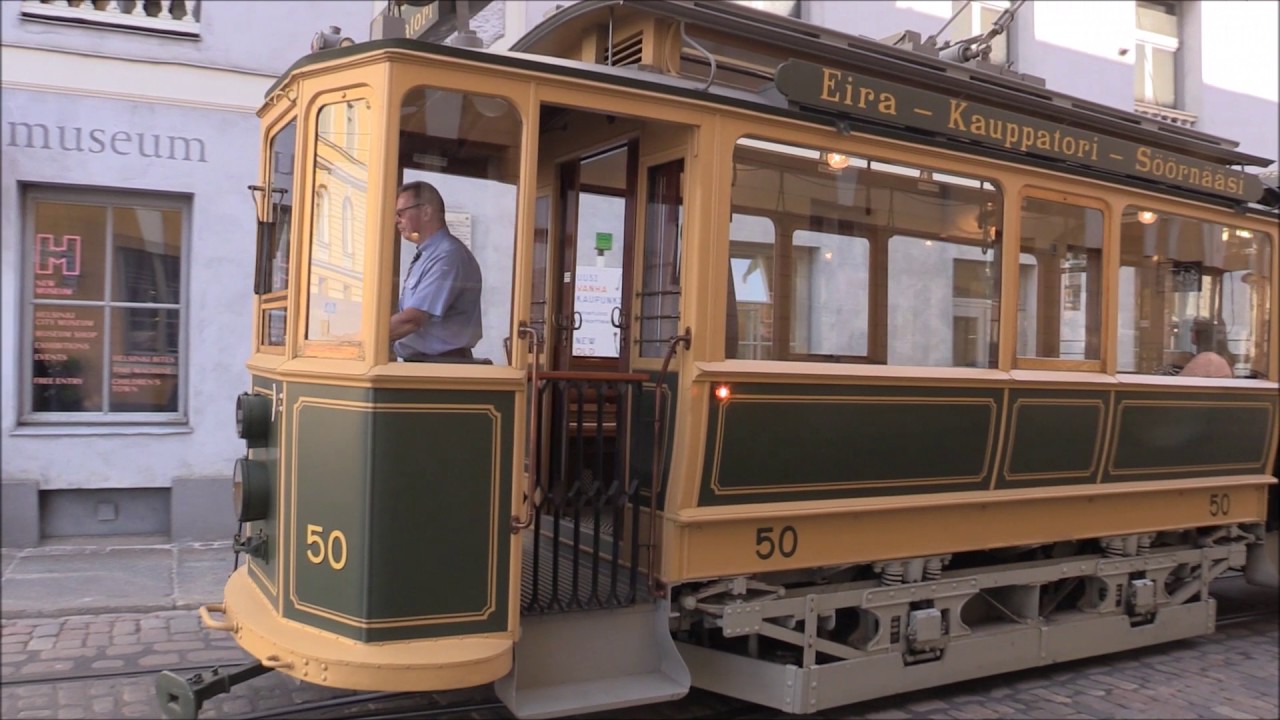 HELSINKI PANORAMIC VIEWPOINTS:
11

.

Allas Sea Pool terrace



The Allas Sea Pool is situated close to the Market Square and next to the SkyWheel Ferris wheel. The entrance is after the pedestrian bridge.

Roof terrace is a great central place to enjoy the iconic Helsinki scenery. Direct view to the open sea and to the city.

Sunday–Thursday 11.00-00.00. Friday–Saturday 11.00-02.00.
1 / 5
12

.

SkyWheel Helsinki



SkyWheel Helsinki offers great sea-and-city center view. Helsinki from 40 meters up high! Situated in Katajanokka, beautiful location in Helsinki, next to the Market square.

Adults: 12 EUR / Children (3-11 years): 9 EUR / Toddlers (0-2 years): Free.

Note: Best on a clear day. Windows are tinted in a blueish colour to reduce sun glare (it will affect photos colour!).
1 / 3
13

.

Ateljee bar open terraces



Fantastic view over Helsinki from 70m high. Located at the top level of Hotel Torni. Even from wc you can admire the whole city panorama (ladies toilet has the best view :-))

Best time to visit is summer nights.
14

.

Magnum Helsinki PopUp Ice cream store



Magnum Helsinki offers unique ice cream experiences. Here you can create your own ice-cream flavour.

Idea is simple and exiting. Watch your ice-cream being made: pay, choose 3 favourite flavours and the type of chocolate you prefer, and that's it :) Magnum staff will mix toppings, dip the ice cream on the chocolate and add the toppings. Enjoy!

3 toppings - 5 euro.


EricksonFamily video
15

.

KARL FAZER CAFE HELSINKI



Finland is Home of Fazer. Do not miss the chance to discover the secret of Fazer and try all Fazer tastes at one place!

Central Helsinki Fazer cafe address: Kluuvikatu 3, 00100 Helsinki


TheFazerGroup video
COOL AND UNUSUAL HELSINKI:
16

.

Allas Sea Pool



Awesome experience to swim and enjoy Finnish sauna and view of Helsinki, Market Square, SkyWheel and cruise ships from warm outside pool.

3 pools: 1 for kids, 1 with sea water and 1 warm pool. Saunas. An area with sand and sun beds.

Open till 23.00, so great place to admire evening views and lights.
Price 12 euro.
17

.

SkySauna



Unique Finnish Sauna experience right in the heart of Helsinki at one of the cabins on SkyWheel.

SkySauna combines sauna in the sky with a sea and city view and a comfortable massaging hot tub on the ground.

Sauna cabin fits 4-5 people at once. Possibility to rent it for special occasions and groups.
18

.

Kappeli Restaurant




Old restaurant Kappeli in a few words: Atmosphere, View and good Food.

It serves classic traditional cuisine prepared from the finest raw ingredients with a view of the lovely Esplanade.



Vain ravintolaa video
19

.

Savotta restaurant



If you are about finding local Finnish food, here is a place to visit.

Savotta is a Finnish restaurant offering Finnish authentic food and atmosphere with old artefacts dating back to Finnish homes and logging sites from the old days. Waitress are wearing traditional Finnish clothes, old-shaped furniture decor.

Also locating is great - just off the Senate Square and Helsinki Cathedral.
20

.

Finlandia Caviar Shop & Restaurant




It is a little, family run, central located caviar shop and oyster restaurants. Here you can try a largest collection of different roes and caviars, as well as to buy one to home.

Many travellers say it is not a restaurant, it is luxury caviare experience in Helsinki!


Finlandia Caviar video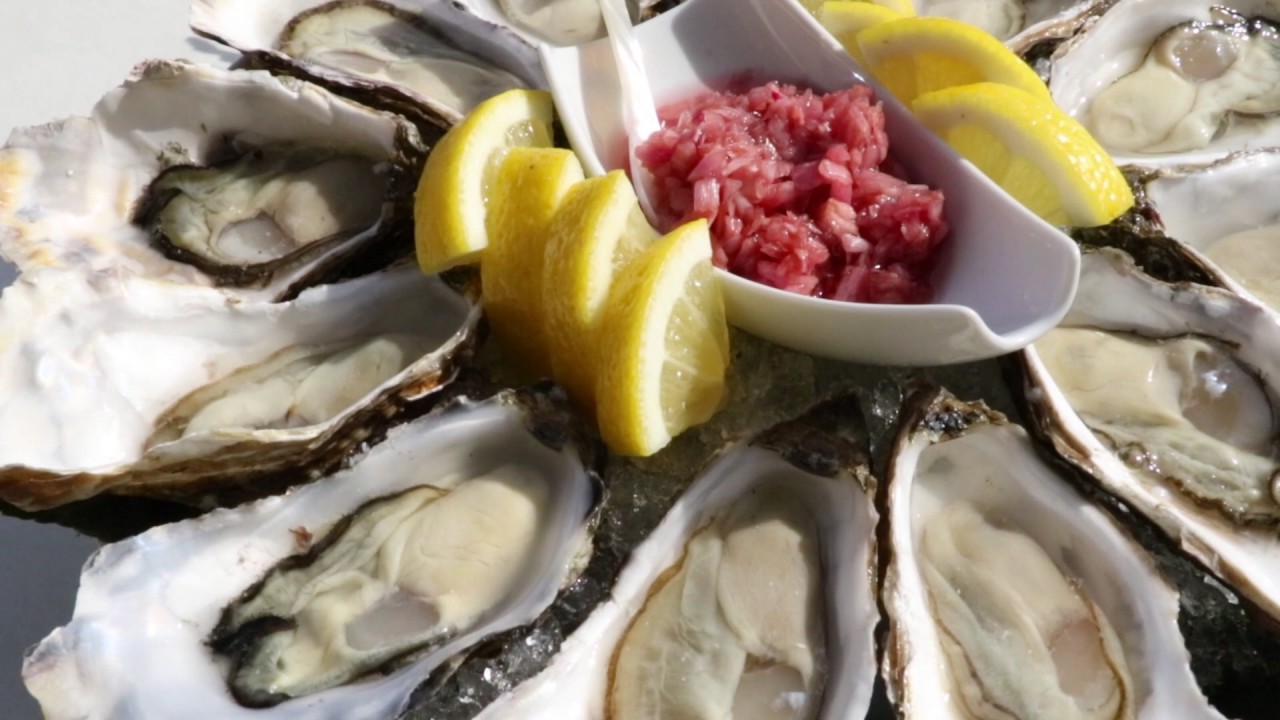 21

.

Majakkalaiva Relandersgrund



Old boat (1886-1888) turned into family run restaurant with a cool terrace and extremely nice views.

Inside restaurant open all year round and fin up to 60 persons. Outside terrace from May to October.

Just another nice place to experience tastes of Helsinki from sea.
1 / 4
HELSINKI SHOPPING FOR 1 DAY VISIT:
22

.

Stockmann department store



Stockmann is one of the best places to shop everything from food to home-ware and souvenirs and Finnish design products in a compact area.

Shopping tip: bring your passport and get 10% discount card off all regular priced purchases and 5% on food as Tourist. Visitor Discount voucher one the 8th floor at Service area.

Sale time: next day after Christmas and from 25-26.06. Enjoy *Retail therapy*!
23

.

Kankurin Tupa souvenir shop



Kankurin Tupa is the largest souvenir shop in Finland. Located at Esplanade, at the very heart of Helsinki.

Here you can find Scandinavian style gifts and handicrafts, Finnish design products, home items, Moomins, wool and wood. In the basement level there is an amazing all-year Christmas shop (worth visiting to be inspired by winter!).
HELSINKI HOTELS: BEST OF THE BEST
Our 7 Helsinki Hotels selection. Something special to stay during your Helsinki breaks.


HELSINKI LUXURY LAKESIDE COTTAGE RENTALS
# Helsinki luxury cottage rental prices from 650 euro/2 nights.
# Lakeside cottages and villas with sauna (serviced or self-catering).



WHERE TO STAY IN HELSINKI
We've selected
5 hotels in Helsinki
for a different budget we could recommend. Scroll through the hotel list below to get an idea where to stay.
1 / 5

1. Hotel Kämp is a luxurious SPA hotel in very heart of Helsinki. Senate Square - the main Helsinki place to visit - 350m from the hotel. Kämp Spa os free for guests: traditional Finnish sauna, steam bath and a spa lounge.
Tips to plan Helsinki trip:
HELSINKI EVENTS IN THE CENTER OF THE CITY
HELSINKI EVENTS
May Day Celebration 2019
This spring festival is a popular carnival that has traditionally been celebrated by workers and students. On the eve of May Day, students gather at the Market Square to wash the statue of Havis Amanda and place a student cap on her head.

The celebrations continue throughout the city. The following morning everyone gathers in Kaivopuisto Park and Ullanlinnanmäki for a picnic and more sparkling wine.

Parades and other events are also held around town.
Date:
30 April 2019 - 01 May 2019
Address:
Market Square, Ullanlinna and Kaisaniemi
,
Eteläranta

,

00170

Helsinki

,

Finland
Helsinki Samba Carnaval 2019 tours from Senate Square
The Helsinki Samba Carnival will fill the streets on Saturday, June 8, 2019. You can watch the Senate Square all day and the program starts at 14.00.

Route : Senate Square - Unioninkatu - Pohjoisesplanadi - Mannerheimintie - Aleksanterinkatu (up to Mikonkatu).
Address:
Senate Square
,
Senate Square

,

00170

Helsinki

,

Finland
Dinner Under the Helsinki Sky 12 June
On Helsinki Day, Tuesday 12 June, the Pohjoisesplanadi boulevard that runs along the north side of Esplanade Park will be closed to traffic to make room for a 450-metre-long dinner table seating 1000 guests. A seat at the table can be booked free of charge, but guests have to provide their own buffets.
Address:
Pohjoisesplanadi

,

00101

Helsinki

,

Finland
Helsinki Day 2019
Helsinki will once again celebrate and entertain residents and visitors on its birthday, 12 June. Helsinki Day has become a city festival that offers lots to see and do for people of all ages.

The city centre will be filled with people, music and events, but Helsinki Day will also be celebrated outside the centre in the city's districts.
Address:
00170

Helsinki

,

Finland
CRAFT BEER HELSINKI 4.-6.7.2019
Craft Beer Helsinki is a craft beer festival that will be held in Helsinki Railway Square for the fourth time from 4th to 6th July 2019.
Date:
04 July 2019 - 06 July 2019
Address:
Railway Square
,
Rautatientori

,

00100

Helsinki

,

Finland
Dinner Under the Helsinki Sky 9 August
Dinner under the Finnish Sky – Everywhere, will be held in August, when everyone will be invited to set their own dinner tables outdoors and eat together by the sea and in the city's streets, parks, courtyards and gardens.
Address:
00101

Helsinki

,

Finland
Helsinki Baltic Herring Market 2019
The Helsinki Baltic Herring Market is one of the oldest ongoing event traditions in Finland, it has been held since 1743. Throughout the years, the Market has changed from a marketplace to a wider public event bringing together archipelago traditions and modern food culture.

The aim of the City of Helsinki is to hold on to the tradition, and to support the livelihood of fishers. A new focus will be placed on widening the scope of the event into a celebration for all citizens.
Date:
06 October 2019 - 12 October 2019
Address:
Market Square, Ullanlinna and Kaisaniemi
,
Eteläranta

,

00170

Helsinki

,

Finland
Viber: 358 45 8557055
WhatsAPP: +358 45 8557055
WhatsAPP: +358 45 8557055
booking[a]suomi-holiday.fi
We are located in Kemijärvi/Lapland and Helsinki.
Planning your trip to Finland? Ask us!

SEE MORE...
HELSINKI HOTELS >>
GLASS IGLOO FINLAND
Northern Lights Tutorial >>
Glass Igloos Tutorial