GOLDEN CROWN GLASS IGLOOS LEVI, FINLAND.
Location.
Location: Levi ski resort - Utsuvaara Fell - Kittilä - Lapland - Finland.

By air: Helsinki - Kittilä flights. Flight time - 1h30m. Price from 39€.
Airport: 15 km. Taxi service.

By train: Helsinki - Rovaniemi or Helsinki - Kolari daily trains by VR. Duration - 10-12h. Price from 68€.
Railway station: Kolari - 80km, Rovaniemi - 170km. Bus connection with Levi.

Our transport easiness rating: 5/5
Golden Crown Levin Iglut (Glass Igloos)
* Premium Igloos for 2 persons and Superior Igloos for 2 adults + 2 kids.
* Great location at the top of the fell, panoramic views .
* Kitchenette, motorised double bed (or twin beds).
* Shared BBQ facilities with an open fireplace.
* Price from 399€/night for igloo.

23 m2
VSPfinland video / Levin Iglut - Levi Igloos
1 / 14
What to do around?
LEVI SKI RESORT IN FINLAND
# Levi - Alpine type ski resort in Lapland
# Levi has best nightlife and after-ski activities
# Levi is ski resort of the year 2016 in Finland

More about Levi ski resort >

Europe Video Productions video / Levi in Lapland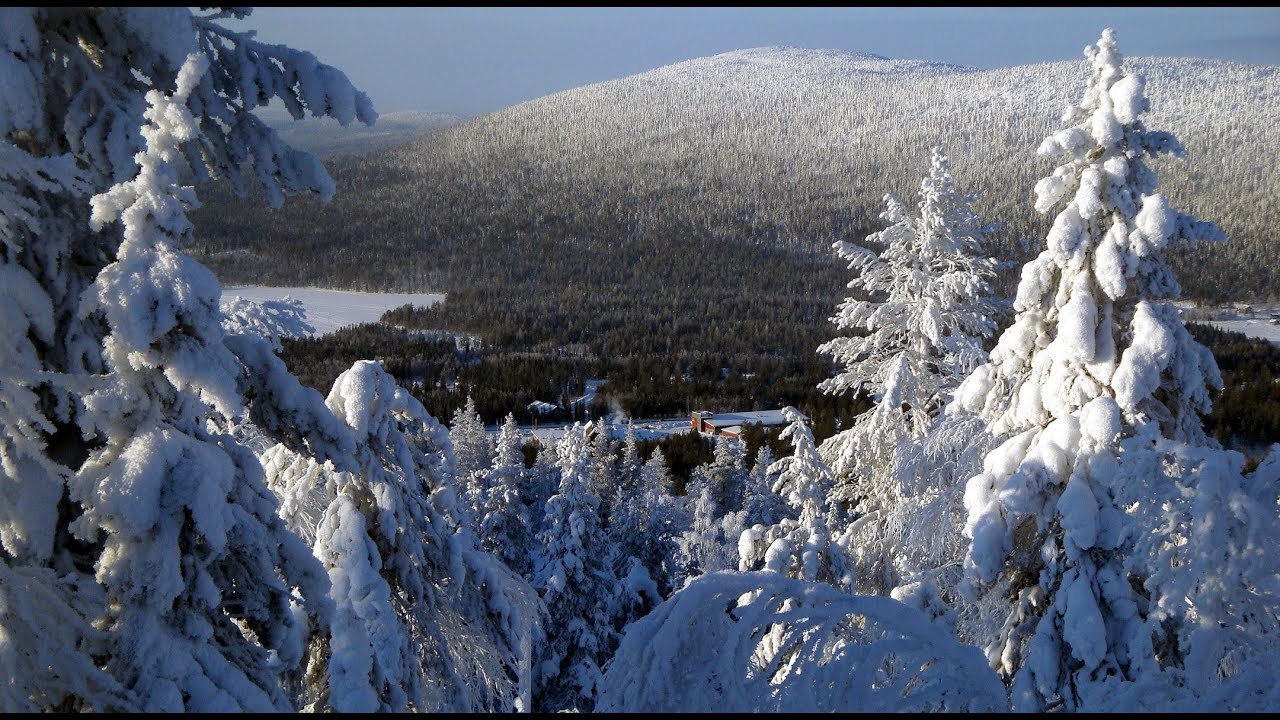 Restaurant Aurora Sky, Levi
Restaurant Aurora Sky Levi offers Nordic cuisine and amazing views on the top of Levi hill.

Restaurant open:

Dinner everyday 6 – 11 pm.
Breakfast everyday 7.30 – 10.30

From mid-January to end of April.

VSPfinland video / Levin Iglut - Restaurant Aurora Sky
Golden Crown Levin Iglut: Prices and Availability
Reviews. Golden Crown Levin Iglut
"Once in a lifetime experience! Thank you! Traveller from Singapore"
"This is the place for Northern Lights Magic! Traveller from USA."
"We appreciated the silence, the snowy surroundings and the absence of artificial light pollution. We loved the design concept of the igloos, so luxurious, surprisingly spacious. Traveller from New Zealand."
Viber: 358 45 8557055
WhatsAPP: +358 45 8557055
WhatsAPP: +358 45 8557055
booking[a]suomi-holiday.fi
We are located in Kemijärvi/Lapland and Helsinki.
Planning your trip to Finland? Ask us!

SEE MORE...
HELSINKI HOTELS >>
GLASS IGLOO FINLAND
Northern Lights Tutorial >>
Glass Igloos Tutorial