LEVIN IGLUT
Share with friends
facebook
twitter
Google+
Availability and Price
Mo
Tu
We
Th
Fr
Sa
Su

1

2

3

4

5

6

7

8

9

10

11

12

13

14

15

16

17

18

19

20

21

22

23

24

25

26

27

28

29

30
* prices and availability updated
** price is for any type of available accommodation at this glass igloo resort or hotel.
*** click on the date to book
Golden Crown Levin Iglut hotel
* One of the best location in Finland top of the fell to see the Northern Lights
* 360° panoramic view
* Premium Glass Igloos for 2 persons and Superior Igloos for 2 adults + 2 kids
* Igloos equipped with kitchenette, motorised double bed (or twin beds)
* Shared BBQ facilities with an open fireplace
* Glass igloo price from 299€/night


23 m2
1 / 14
Suomi-Holiday staff rating:
Location:
5
/
5
One of the best location for glass igloo - top of the fell with panoramic view. Premium igloos have wide view over the valley. Kittila airport 17 km. Levi resort center - 9 km. Resort is a bit far away from services, so car recommended or taxi service should be used to take park in Lapland activities.
Recreational facilities:
4.5
/
5
Resort has restaurant and some easy snow activities. Variety of Lapland activities like safaris, guided tours, Aurora evening tours can be ordered from Levi center, 9 km away from the Levin Iglut resort.
Comfort level:
5
/
5
Well equipped and perfectly designed glass igloos. Resorts is more for adults, romantic gateways, special experience. Not many facilities for kids.
Style:
5
/
5
Modern and Luxury. Classical glass round-shaped igloos.
Value for money:
5
/
5
Price from 299€-399€/night. Premium igloos have better locating with open view, welcome champagne, better bathroom amenities and bathrobes.
GOLDEN CROWN SUITE IGLOOS
3 luxury glass igloos. Best front line view of the valley and the northern sky.

53 m². 2 adults and 2 children (under 13 years old).
Lounge area with dining table and sofa chairs, illuminated Northern lights in the ceiling.
Bathroom, private terrace with outdoor heated jacuzzi.
Small kitchen. TV, WiFi. Breakfast, welcome basket, minibar and portage service included.

GOLDEN CROWN PRIME SUPERIOR IGLOOS
9 glass igloos. 23 m² each igloo. High-standard, well-equipped glass igloos.

Capacily 2 persons. Some igloos have extra beds for max. 2 children under 13 yo for an extra fee). Small kitchen. Bathroom. WiFi. Breakfast and welcome drink included in the price.

Front row or right behind it, facing the valley or the forest.

GOLDEN CROWN SUPERIOR IGLOOS
15 Superior Igloos. 23 m² each. 2 + 2 extra beds (extra sleeps for a fee).

Motorized beds. Sofa bed. Small kitchen. Bathroom. WiFi. Breakfast is included in the price.

Superior Igloos are situated on the side of the fell.


GOLDEN CROWN LEVIN IGLUT LOCATION
Levi winter resort - Utsuvaara Fell - Kittilä airport - Lapland - Finland

By air: Helsinki - Kittilä flights. Flight time - 1h30m. Price from 39€.
Kittilä airport: 15 km. Taxi service.

By train: Helsinki - Rovaniemi (170km) or Helsinki - Kolari (80km) daily trains by VR. Duration - 10-12h. Price from 68€.
Bus connection between train stations and Levi.


WHAT SPECIAL ABOUT LEVI FINLAND
- Levi resort is the most dynamic and well developed ski resort in Finland.
- Levi located in Lapland, 15 km from Kittilä airport. Easy to get to.
- Winter in Levi: all kind of winter activitiex as skiing and snowboarding, husky and reindeers, snowmobiles, Northern lights, ice karting...
- Summer in Levi: hiking, nature relaxation, biking, fishing, adventure Activity park, golf.



Europe Video Productions Levi video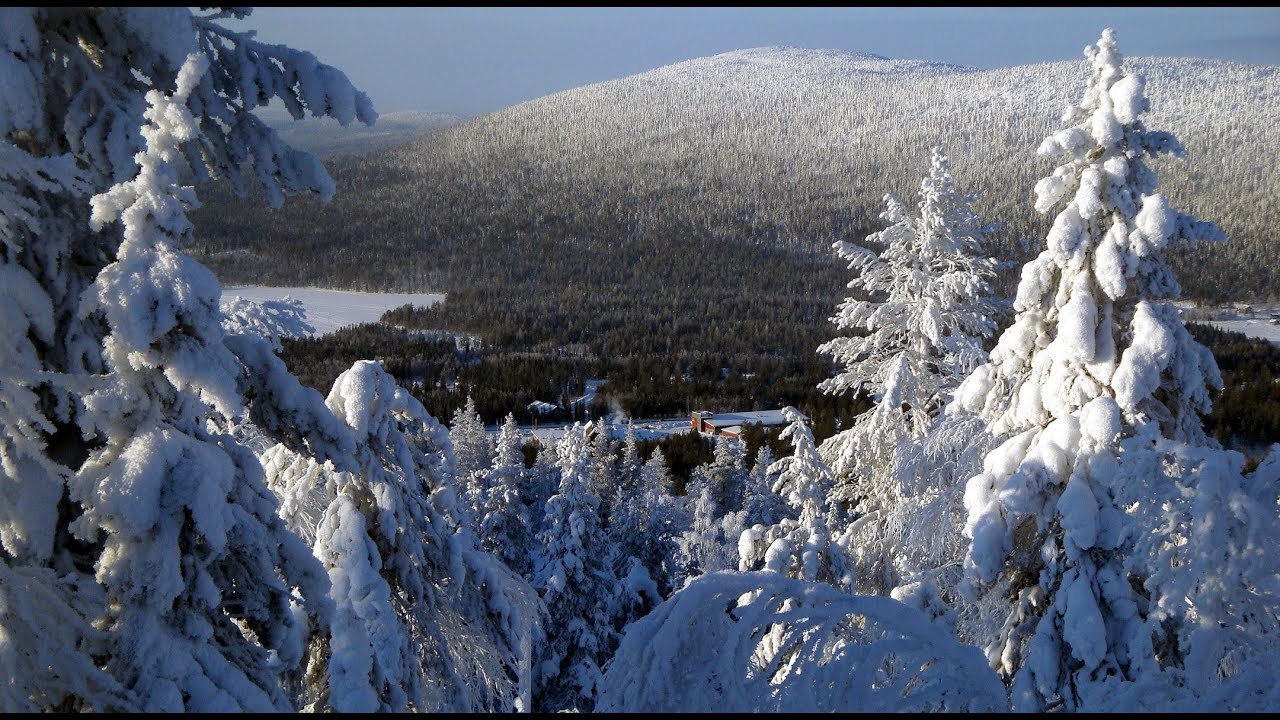 LEVI NATURE
Levi resort is located in Lapland, in the middle of real Arctic nature and next to the wilderness. Snowy fell scenery in Levi is breath-taking.



Levi Lapland snowy video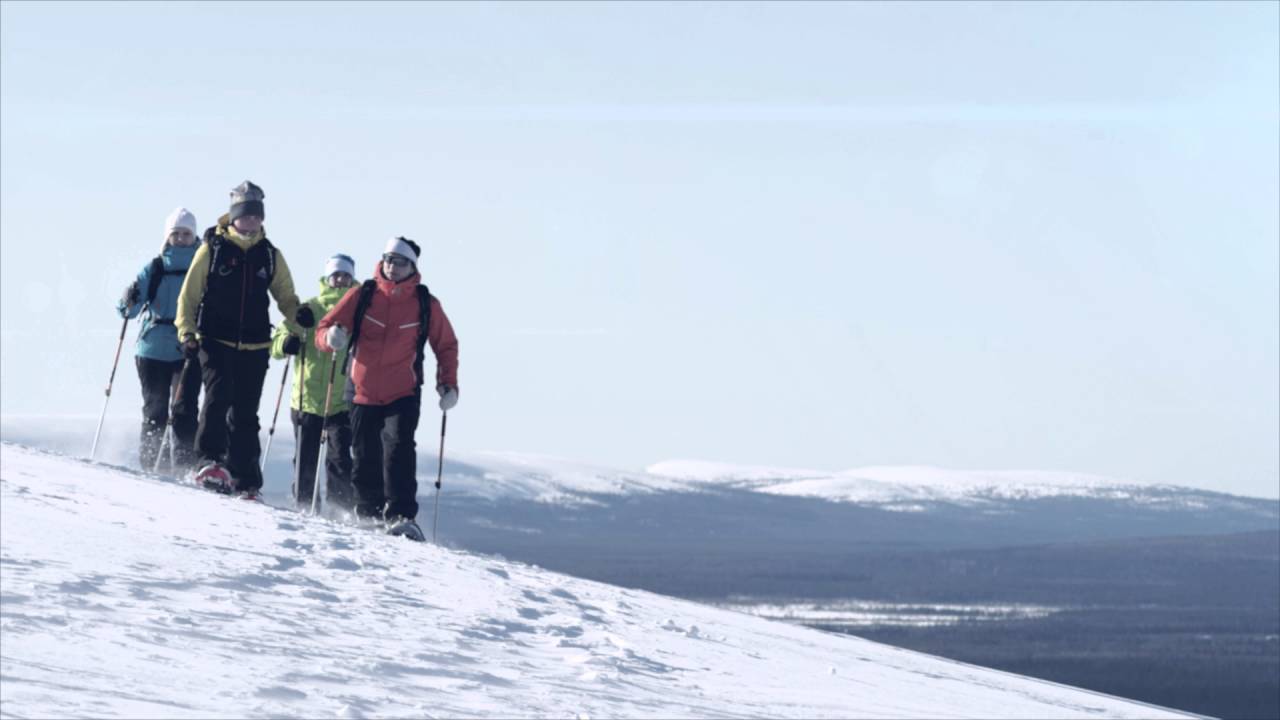 ACTIVITIES
# Levi is the best Alpine style ski resort in Finland

Activities can be organized: husky safari, reindeer farm visit, kick sled safaris, snowmobiles, Aurora evening safaris and guided tracks.

More about Levi ski resort >

RESTAURANT AURORA SKY
Located next to glass igloos. Restaurant offers Nordic cuisine and amazing views on the top of Levi hill.
There are MENU DEGUSTATION or À LA CARTE options.

Restaurant open:
Dinner everyday 6 – 11 pm.
Breakfast everyday 7.30 – 10.30
From mid-January to end of April.

PRICE AND AVAILABILITY
Golden Crown Levin Iglut price from €299/night. Breakfast included.


Reviews
"Once in a lifetime experience! Thank you! Traveller from Singapore"
"This is the place for Northern Lights Magic! Traveller from USA."
"We appreciated the silence, the snowy surroundings and the absence of artificial light pollution. We loved the design concept of the igloos, so luxurious, surprisingly spacious. Traveller from New Zealand."
LAPLAND PRICES
Estimate your Lapland travel cost including stay, travel, basic activities and food.

Play with our trip planner to get a raw travel price and some ideas of Lapland itinerary.




LEVI EVENTS
LEVI'S CHRISTMAS MARKET
Levi Christmas Market is located close to Zeropoint building by the front slopes and all items on sale are made in Finland.

November weekends Friday-Sunday at 10-18
Friday-Sunday 16.-18.11. 10-18 hrs
Friday-Saturday 23.-24.11. 10-19.30 hrs
Sunday 24.11. 10-18 hrs

1.12.2019 – 11.1.2020 daily 10–18

24.12 Christmas Eve 10.00–15.00
25.12 Christmas Day closed (selling is voluntary).
26.12 Boxing Day 12.00-18.00

Date:
16 November 2019 - 11 January 2020
Address:
Zero Point
,
Hissitie 8

,

99130

Sirkka, Kittilä

,

Finland
YLLÄS-LEVI SKI MARATHON
On Saturday 4th April 2020 Levi gathers world's best professional long distance skiers with a huge mass of amateur skiers to participate in a very special skiing event. For the third time Ylläs-Levi will be the final event in Visma Ski Classics. Other legendary Visma Ski Classics events are Vasaloppet, Birkebeinerrennet and Marcialonga among others.
Address:
Zero Point
,
Hissitie 8

,

99130

Sirkka, Kittilä

,

Finland
LEVI MAY DAY MEGA PARTY
About twenty years ago a couple of th Levi entrepreneurs decided to get dressed in a fancy dress costume and go march out on the streets. May Day has grown into an event where the fun-loving and relaxed visitors can ski, enjoy themselves and participate in tongue-in-cheek activities. The weather is usually amazing, often reaching 20 degrees, and the slopes are in good condition.

On May Day 2019 the Fell is full of events, mouth-watering delicacies and a willingness to party. Tasty May Day's buffets and brunches take over the restaurant menus. Let's celebrate!

At 14.30 The traditional May Day parade through the centre of Levi brings people together and the funnier the costume, the better! Best costumes will be awarded at 16.00!
Address:
Zero Point
,
Hissitie 8

,

99130

Sirkka, Kittilä

,

Finland
FAQs about Golden Crown Levin Iglut
HOW TO GET TO GOLDEN CROWN LEVI IGLUT?
The closest airport to glass igloo resort Golden Crown Levin Iglut is Kittilä airport (KTT). It is located 15 km away. Take a taxi or order the transfer in advance from airport to the igloo hotel.
WHAT IS THE BEST TIME TO VISIT GOLDEN CROWN LEVI IGLUT?
The best time to stay in Golden Crown Levin Iglut is from September till end of April. This time is the best to see the Northern Lights. If you'd like to do winter and snow activities come here between December and mid April.
IS LEVIN IGLUT OPEN ALL YEAR ROUND?
Glass igloo resort in Levi is open from September to April.
WHAT TO DO AROUND LEVIN IGLUT RESORT?
ry snowmobile safari, reindeer sleigh rides, husky safari, guided Northern Lights evening tours. Visit Arctic Spa in the center of Levi, shopping for local handicrafts, try local food. Visit SnowCastle and Ice Gallery. Cross-country skiing and downhill skiing. You can even build your own snow igloo in Levi. Ice fishing. Day trip to Santa Claus or Northern Norway.
Viber: 358 45 8557055
WhatsAPP: +358 45 8557055
WhatsAPP: +358 45 8557055
booking[a]suomi-holiday.fi
We are located in Kemijärvi/Lapland and Helsinki.
Planning your trip to Finland? Ask us!

SEE MORE...
HELSINKI HOTELS >>
GLASS IGLOO FINLAND
Northern Lights Tutorial >>
Glass Igloos Tutorial