ROVANIEMI HOTELS
All hotels in Rovaniemi and Santa Claus village
Share with friends
facebook
twitter
Google+
Below is a list of all hotels in Rovaniemi. There are centrally located hotels, accommodation near Rovaniemi and Santa Claus Village hotels.

Hotels available for indicated dates are marked with a special search results box and price.


ROVANIEMI CITY CENTER HOTELS
1

.

Arctic City Hotel



4* hotel in the very centre of Rovaniemi. 2 saunas. Free WiFi.

Few Family rooms, standard twin beds rooms and luxury rooms with double beds.

All Lapland activity providers are based within walking distance from the hotel.

Price: from 96€


1 / 5
2

.

Arctic Light Hotel



5* boutique hotel in Rovaniemi with 57 spacious individually styled rooms, including 4 themed suites and 6 Aurora lofts.

Unique daily healthy breakfast exclusively designed for the Arctic Light Hotel guests.

Price: from 139€
1 / 9
3

.

Santa's Hotel Santa Claus



Stylish hotel located in Lordi square, in the middle of the city. Shop, restaurants, activity companies within 1 min walk.

Spacious, well-equipped rooms with 3,5m high ceilings. Deluxe rooms with private sauna. Buffet breakfast and evening sauna are included.

Price: from 103€
1 / 6
4

.

Original Sokos Hotel Vaakuna Rovaniemi



Scandinavian design hotel located riverside near the Rovaniemi famous bridge. Bus stop to Santa village right outside the hotel. Bike hire for free.

Nicely decorated rooms for Christmas feel all year round. Some rooms have Northern lights lighting fixtures. Christmas room with evergreen Christmas tree, a rocking chair and decorative fireplace.

Price: from 115€
1 / 6
5

.

Scandic Polar hotel



Basic centrally located hotel, open only during winter season. Close to bus #8 bus stop to go to Santa Clause village.

Free parking, WiFi. Daily breakfast and takeaway breakfast bag from the reception available throughout the day.

Price: from 138€
1 / 5
6

.

Scandic Rovaniemi City



Classical Finnish style family oriented hotel right in the centre of Rovaniemi.

Rooms with extra beds or bunk-beds for up to 4 persons.
Some rooms with a private sauna.

Price: from 108€
1 / 6
7

.

HAAWE Boutique Apart Hotel



Design apart hotel located in Rovaniemi city center. 14 themed rooms each with its own story and design.

Every room has a private kitchen. Hotel offers cereal&oatmeal, coffee, bread, juice and other necessities for self-made breakfast. There is no restaurant in the hotel HAAWE.

Price: from 125€
1 / 8
ROVANIEMI HOTELS NEXT TO THE CITY CENTER
8

.

Scandic Pohjanhovi



Riverside located hotel with a view from some rooms and restaurant. Next to the city center. Snowmobile safari routes start from the corner of the hotel. Bus stop to Santa Claus village near the hotel.

2nd froor of the hotel is Life Nightclub dance floor and karaoke on Friday and Saturday nights.

Price: from 75€
1 / 8
9

.

Santa's Hotel Rudolf



Simple and cheap hotel in Rovaniemi.

There is no reception in Hotel Rudolf. Check-in in sister Hotel Santa Claus, about 700m away. Buffet breakfast also 700m away at Hotel Santa Claus.

Twin and triple rooms available. 2 rooms with private sauna.

Price: from 59€
1 / 4
10

.

Hotel Aakenus



Family hotel in a peaceful area, 400 metres from Rovaniemi ciry center. 50 m to the public swimming pool Vesihiisi with splash-massage pool and slides.

Good value for money hotel. Free evening sauna. Wifi and free parking. Restaurant with home-cooked food. Reasonable price dinner buffet from Monday to Saturday between 18.00-21.00.

Price: from 75€
1 / 5
11

.

Hotel Vartiosaari The Aurora Island



Finnish design hotel located on a private charming island, 10 min drive from central Rovaniemi! Quite spot surrounding by the nature, stunning river views, perfect location to see the Northern Lights.

Free wi-fi, complimentary toiletries. 3 rooms have a private sauna. For other, free hotel sauna.

Price: from 200€
1 / 7
12

.

Lapland Hotels Sky Ounasvaara



Hotel situated top of the fell, next to the ski resort with walking, running, cross country and downhill skiing opportunities.

Roof terrace with views over Rovaniemi and the River valley, as well as sky and the Northern Lights. Free parking. Most rooms have a private sauna. Restaurant with floor-to-ceiling windows.

Price: from 104€
1 / 5
13

.

Santasport Resort Rovaniemi



Ideal hotel for family holidays with kids, 2 km from Rovaniemi center. 2-4 persons rooms.

Loads of activities: Arctic Adventure Park Huima, spa and pool area, bowling, gym, sauna, skiing tracks 50 m from the hotel. Morning swim and gym between 06:30-08:00 for free.

Price: from 78€
1 / 7
SANTA CLAUS VILLAGE HOTELS
14

.

Nova Skyland Hotel



High-class apart-hotel in Santa Claus Village within the Artic Circle. Scandinavian style apartments in semi-detached houses. Restaurant with combination of Lapland and Asia food.

Each apartment has a fireplace, sauna, fully equipped kitchen. Panoramic windows. Forest around, reindeers and magical view.

Price: from 190€
1 / 7
15

.

Arctic TreeHouse Hotel



Design hotel 200m from Santa Park and 2 km from Santa Claus Village.
Hotel offers Arctic Glass Houses and cubic nest-like Suites with glass wall and a view.

In our opinion, it is out of the ordinary hotel in Rovaniemi to complement Lapland holidays and Santa experience.

Price: from 290€
1 / 7
ALTERNATIVE ACCOMMODATION IN ROVANIEMI
16

.

Snowman World Glass Resort



In our opinion, the most luxury glass accommodation in Rovaniemi, 250 m from Santa Claus Office.

Each glass apartment have private sauna and own outdoor heated jacuzzi with massage jets and lighting. Special experience to relax outdoor after sauna surrounded by a woodland and silence.

Price: from 582€

1 / 6
NEW
17

.

Santa Claus Holiday Village



Semi-detached cabins at the heart of Santa Claus Village with private bathroom and sauna, a kitchenette and a terrace.

This accommodation is the most close from the Rovaniemi airport and with free airport transfer.

Reindeer, husky and snow mobile safaris can be arranged.

Price: from 119€
1 / 6
18

.

Santa's Igloos Arctic Circle



Stylish and comfortable glass igloos in Finland in a short walk to Santa Claus Village (600m) where you can meet Santa all year round.
350m to Husky Park.
Free shuttle bus from Rovaniemi Airport.

Price from 690€/night.



1 / 5
Arktikum Museum Rovaniami
Arktikum museum & science centre in Rovaniemi in Lapland. Popular culture destination and attraction tells the story of the North.


Address:

Pohjoisranta 4

,

96200

Rovaniemi

Finland





Arktikum Rovaniemi video
1 / 4
Lumberjack Candle Bridge
This bridge you can see at most Rovaniemi postcards. Here people come to take pictures after Santa's office.

Picturesque spot at city center. Many photo opportunities from both sides. Best time to visit - evening when lights are on.


Address:

Jatkankynttilasilta

,

96200

Rovaniemi

Finland





Rovaniemi tapahtumat видео
Sauna Experience
Finland is unthinkable without sauna. You can not skip it visiting Finland as a tourist. Saunas are everywhere: hotels and holidays cottages, pools and gyms, apartments and offices, and even inside the Parliament or central square of some cities.

Visit Rovaniemi touris information office to find out where is nearest sauna open or any sauna event is going on



Ironfacemusic видео
Ounasvaara Ski resort Rovaniemi
Ounasvaara Ski Resort is located almost in a centre of Rovaniemi.

# 100 km of cross country tracks
# 10 slopes
# Top of Ounasvaara is over 200 meters from sea level
# Longest maintained slope is 600 meters long # A lot of snow fun


Address:

Taunontie 14

,

96200

Rovaniemi

Finland





Ounasvaara video
SantaSport activity park Rovaniami
Santasport is a centre for wellbeing and sports in Rovaniemi!

# The CMS gym
# Bowling alley
# Indoor adventure track Lappset Funpark for children
# Arctic Adventure Park Huima
# Relaxing pool area



Santasport Lapin Urheiluopisto video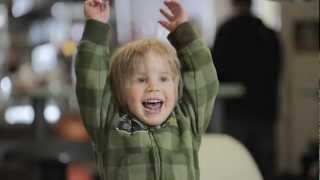 SANTA CLAUS VILLAGE
Santa Claus official address: Santa Claus, Santa Claus's Main Post Office, 96930 Napapiiri, Finland.

Meet Santa Claus and cross the Arctic Circle every day year round at the Santa Claus Village in Lapland in Finland.



Arek Torski Vlog video / Santa Claus Village - Finland 2016 - Arctic Circle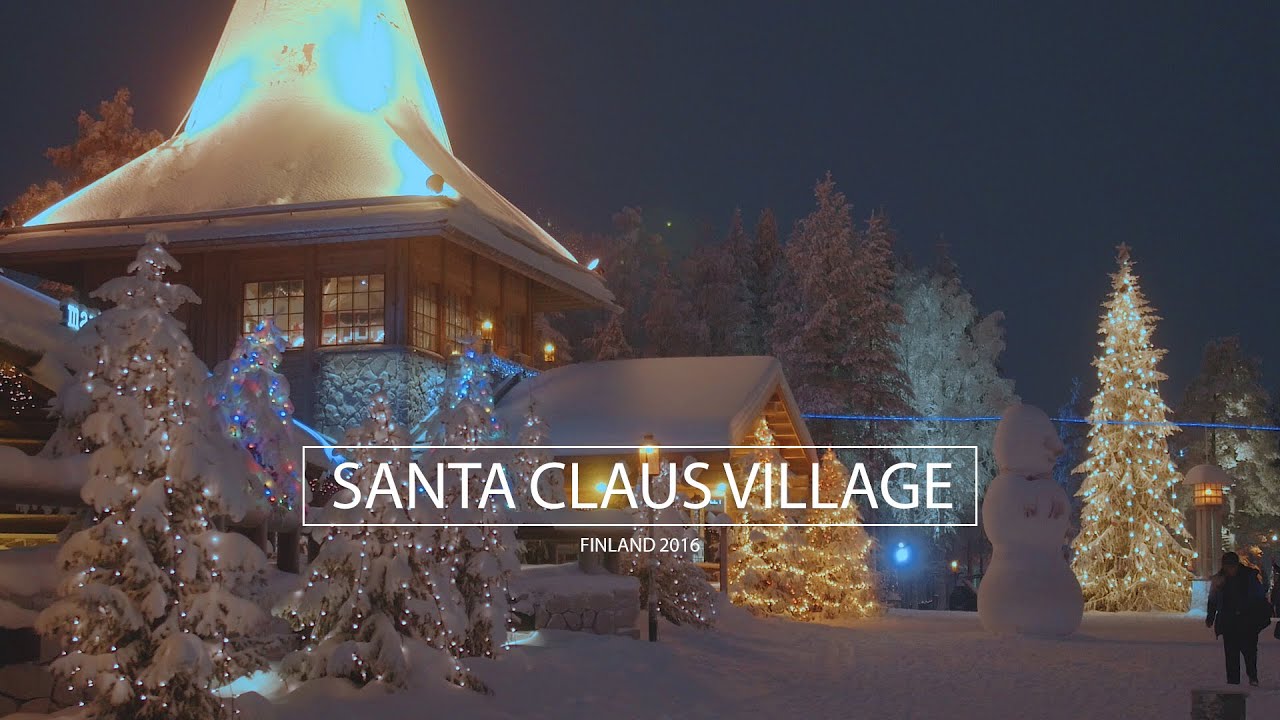 Santa Park theme park and workshops
Santa Park is located just 2 km from the main Santa village and Santa post office.

Santa cave with a lot of things to do: Elf School, Mrs Claus Gingerbread Kitchen, Four Seasons Sleigh Ride, Ice Princess Ice Gallery, Giant Snow Globe, and much more.



Santa Park video
HUSKY SAFARI
Rovaniemi is a place to ride husky sleds.

Husky safaris in Lapland - adventure for incentives, holiday groups and individual travellers.
There is plenty of variety from short drives to multi-day safaris.



HuskyPoint video / HuskyPoint husky safaris and excursions Rovaniemi in Lapland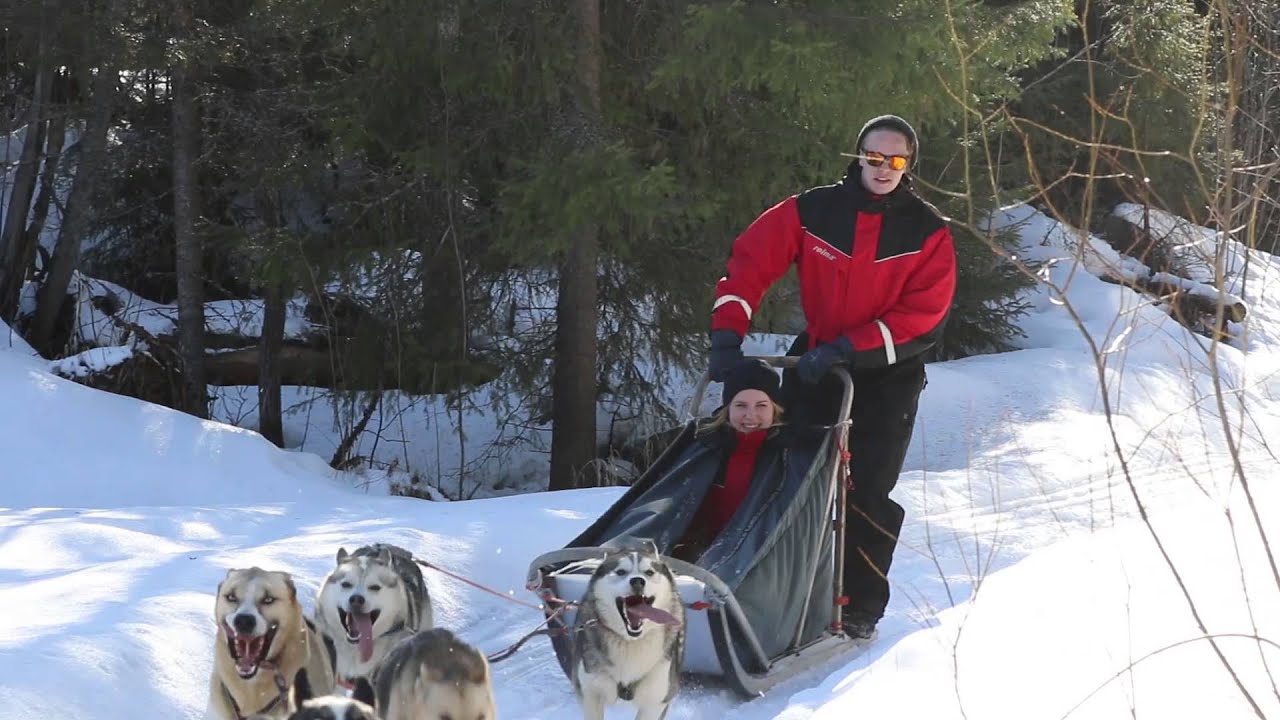 SNOWMOBILE SAFARI
Why not to discover unique nature of Lapland from snowmobile safari? Or even Aurora snowmobile Safari possible to see Northern lights.

Santa Claus Village in Rovaniemi has Snowmobile Park.



ArcticCircle SnowmobilePark video / Arctic Circle Snowmobile Park in Santa Claus Village Rovaniemi Lapland Finland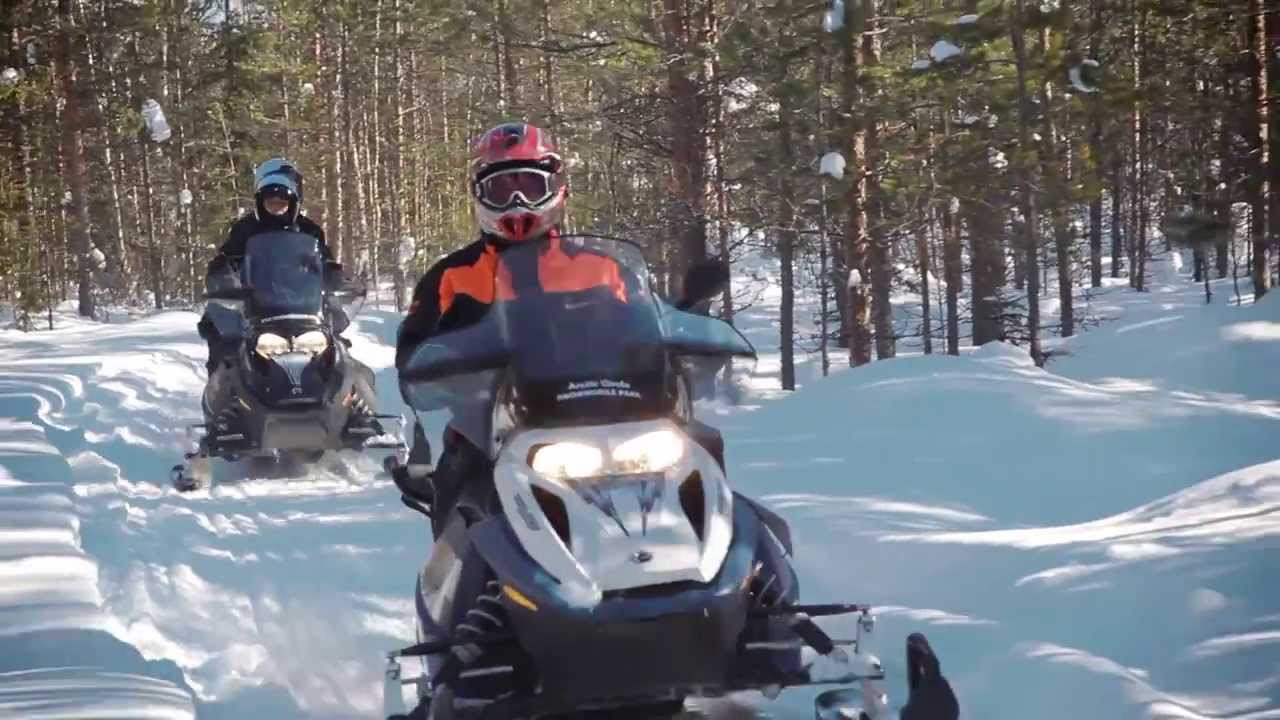 Arctic Snow Hotel in Rovaniemi
Arctic Snow Hotel - unique hotel near Rovaniemi offers rooms made of ice and snow.

ArcticSnowhotel video



* High quality sleeping bags provided
* Aurora Borealis alarm service alerts
* The temperature in the Snow Hotel's rooms is between 0 and -5 degrees Celsius
* Hotel price: from 180 euro/night.

Santa Claus Village - 35 km. / Central Rovaniemi - 26 km. / Rovaniemi Airport - 35 km.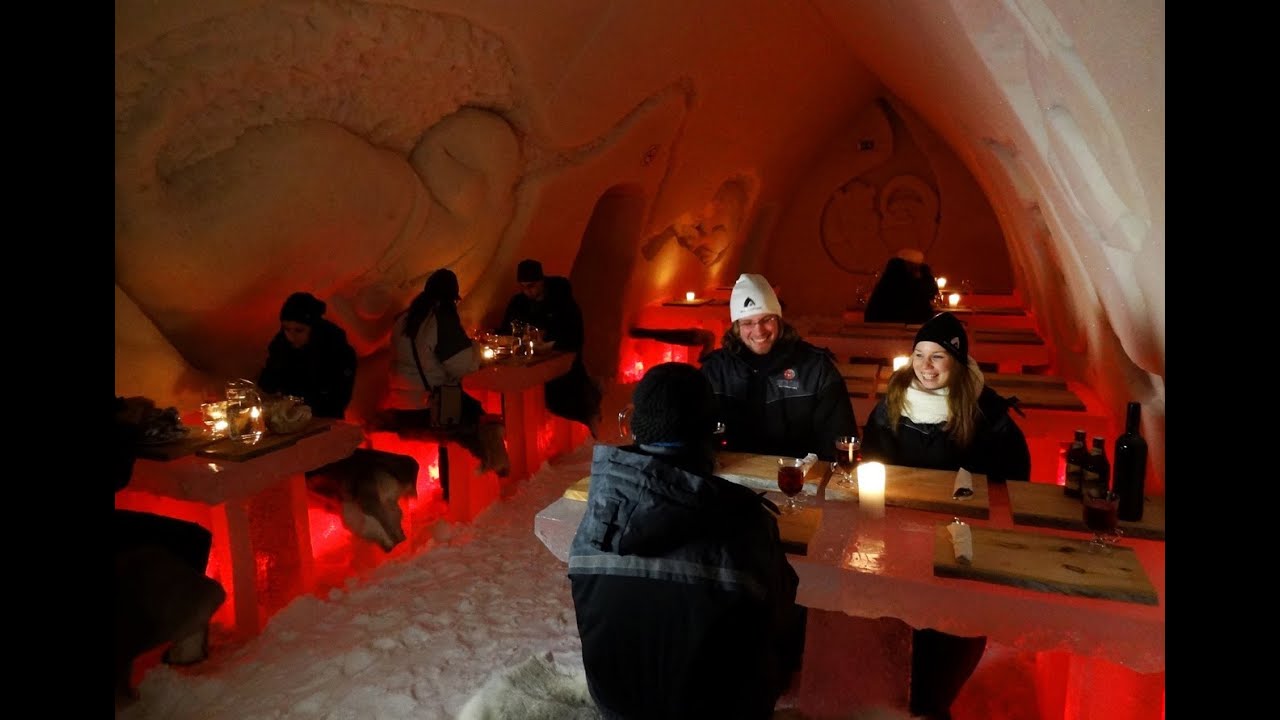 LAPLAND PRICES
Estimate your Lapland travel cost including stay, travel, basic activities and food.

Play with our trip planner to get a raw travel price and some ideas of Lapland itinerary .




Glass Igloo - What's it?
Everything about Glass Igloos in Finland:

Classical and luxury igloos - Cheap and high-priced.
Where igloos are located and How to see the Northern Lights from an igloo.


Our Rovaniemi experts ready to help with an advice how to plan a trip to Lapland.
FREQUENTLY ASKED QUESTIONS ABOUT ROVANIEMI HOTELS
WHAT ROMANTIC HOTELS ARE THERE IN ROVANIEMI?
Nova Skyland Hotel offers apartments with fireplace and sauna. Hotel is locates next to Santa Claus village. Arctic TreeHouse Hotel is out of the ordinary hotel offering glass wall nests rooms in the forest. Glass Resort is a luxury romantic aparthotel offering glass wall rooms with forest and sky view, private sauna and outdoor heated jacuzzi.

Arctic Light Hotel and HAAWE Boutique Apart Hotel are another options for romantic gateway close to Rovaniemi city center.
HOW MUCH IS A HOTEL IN ROVANIEMI?
Cheap hotels in Rovaniemi offer rooms for up to 80€ per night. Avarage hotel price in Rovaniemi is 150€. Luxuty and boutique hotels prices start from 350€ and more.
ARE THERE ANY GLASS IGLOO HOTEL IN ROVANIEMI?
There are 4 glass igloo resorts near Rovaniemi. 2 of them are located near Santa Claus village: Santa's Igloos Arctic Circle and Glass Resort. Apukka Resort is in 15 km from Rovaniemi. Arctic SnowHotel & Glass Igloos is located in 35 km from Rovaniemi.

There are also 5 glass igloo hotels with Aurora Cabins within 130 km from Rovaniemi easy reachable by bus.
ROVANIEMI EVENTS
Snowmobile Fair 2019
Sat-Sun 2.-3.11. Snowmobile Fair 2019. Lappi Areena.
Date:
2 November 2019 - 3 November 2019
Address:
Lappi Areena.
,
96100

Rovaniemi

,

Finland
The Grand Opening of the Christmas Season 2019. Santa Claus Village, Arctic Circle
Sun 10.11. at 16 The Grand Opening of the Christmas Season 2019. Santa Claus Village, Arctic Circle.

The Grand Opening of the Christmas Season is an annual and traditional, merry event that starts the Christmas season in Rovaniemi. The event begins at 4 pm at the central square of Santa Claus Village. In Rovaniemi, Christmas is every day, but the opening ceremony reminds us of the Christmas' message of goodwill, sharing and caring – all of the three main characters that Santa Claus stands for. To cherish the event's message, the elves and local artists put on a festive concert that culminates in Santa Claus' speech – what he got in store for us this year?

Grand Opening brings together Rovaniemi citizens and tourists to celebrate all things Christmas. It's known for being a warm-hearted and welcoming event, that's also a reason to visiting Rovaniemi for many. The evening is rounded off with dancing to Christmassy disco tunes.

The event is free of charge. The celebration is organized by Visit Rovaniemi.
Address:
Santa Claus Village
,
96930

Rovaniemi

,

Finland
Santa is on his way, Santa Claus Village.
Mon 23.12.2019 at 19.00 Santa is on his way, Santa Claus Village.

Santa starts his annual mission from Santa Claus Village, where the elves put on a festive show to send him off and wish him the best of luck on his adventure. Right before hopping in his reindeer-pulled sleigh, Santa Claus gives a speech and sends Christmas cheer to the people of the world.


Address:
Santa Claus Village
,
96930

Rovaniemi

,

Finland
New Year Party in Arctic SnowHotel by Safartica
Tue 31.12. at 22 New Year Party in Arctic SnowHotel by Safartica

The evening includes many fun activities and surprises for all ages, such as snow disco, ice bar, mini snowmobiles for children, elf school, the Shaman telling your fortune and of course visiting the spectacular hotel made of snow and decorated with beautiful ice sculptures. The highlight of the evening are naturally the spectacular fireworks!
Address:
SnowHotel
,
96930

Rovaniemi

,

Finland
ROVANIEMI OVERVIEW
Rovaniemi in a few words: Lapland - Santa Claus village - Polar circle - Northern Lights - Lappish food - Reindeers and Husky - Snowmobiles - Christmas spirit and Magic.


1. Transport
TO FINLAND:
Rovaniemi is located in Finland, Finnish Lapland. The easiest way to come here is via Helsinki (Finnish capital).
Helsinki-Vantaa international airport
has flight connection with 45 countries worldwide. There are direct flights as well as charter flights during high season.
TRANSPORT HELSINKI - ROVANIEMI:
Rovaniemi airport
is the biggest Lapland airport and it has daily flights from Helsinki and seasonal flight connection with some other European cities. For example, direct flights from London, Berlin and Zurich in winter - spring months.
By air:
Helsinki-Rovaniemi daily flights by Norwegian and Finnair, 4 flights per day.
Flight time - 1h20m.
Price from 35€.
Distance from the Airport to Igloo resort: 3 km (easy transfers by taxi).
By train:
Daily trains by VR from Helsinki to Rovaniemi.
Duration - 8-12h. 9 trains every day. Day and night trains to choose from.
Price from 68€.
Distance from Railway station to igloo resort: 8 km. Santa's Express Bus №8 leaves from the Rovaniemi railway station to Santa Claus village and Snowman world every hour / every day.
2. Best time to visit Rovaniemi
Rovaniemi is special during Dec-Jan because of the Christmas and New Year spirit of this time. Of course, people all over the world try to get there at this time of the year. So be ready to face fully booked accommodation well in advance, necessity to book activities beforehand and restaurant tables.

We'd recommend to plan a trip to Rovaniemi from end of November till mid April to get as much as possible from the Lapland trip. During this time there will be snow, and many winter activities run from end of November.

Note:
* December and January is time for Polar Night in Lapland when sun does not rise above the horizon. It does not mean that there is dark all the time. There will be some kind of blue shining during a day (inbetween 10am to 2.30pm) and sun will be very very low, almost at the horizon line.




3. Rovaniemi winter weather
Average temperature in Rovaniemi during winter is about -15 degrees Celsius. But some days it might be around -30. Snow coverage in March is about 1m depth.

Typical daytime temperatures in the winter:

December: -20 to -10 degrees Celsius
January: -30 to -15 degrees Celsius
February: -20 to -15 degrees Celsius
March: -15 to -5 degrees Celsius

There is quite dry air and wind is not very often, so even severe frost is not so terrible.

Some Rovaniemi activity companies provide winter multi-layer clothes for rent which can be used during holidays as daily overall.




Viber: 358 45 8557055
WhatsAPP: +358 45 8557055
WhatsAPP: +358 45 8557055
booking[a]suomi-holiday.fi
We are located in Kemijärvi/Lapland and Helsinki.
Planning your trip to Finland? Ask us!

SEE MORE...
HELSINKI HOTELS >>
GLASS IGLOO FINLAND
Northern Lights Tutorial >>
Glass Igloos Tutorial