MOOMIN WORLD FINLAND. PLAN MOOMIN TRIP
Tip: Plan 2 days trip to visit Moomin World and Väski adventure island.
Moomin season starts on 8-10 June (Saturday). Also open in February during school holidays.
Moomin family vacation in Finland
If you are planning family vacation in Finland with kids, do not miss the opportunity to spend a few days in Finland in the world Moomin heroes.

Moominworld is a theme park for children and whole family in Finland. It is the second most popular place in Finland for families with children, after the residence of Santa Claus in Rovaniemi.

Plan 2-3 days visit to Turku - Naantali to enjoy this special place in Finland.
Moomin World Naantali, Finland
Moominworld Theme Park is a very special place in Finland. It is magic world of fantasies and Moomin fairy tales and beauty of Finnish archipelago nature.

Moomin island offers plenty to see, do and experience even for few days!

Moomin World is an island of adventure, blue tower of Moomin family house where children and adults can climb, Moominpappas ship, hiking routes, caves, swings and ladders, open air theatre, as well as the world's largest Moomin gifts and sweets store.

Moominworld official video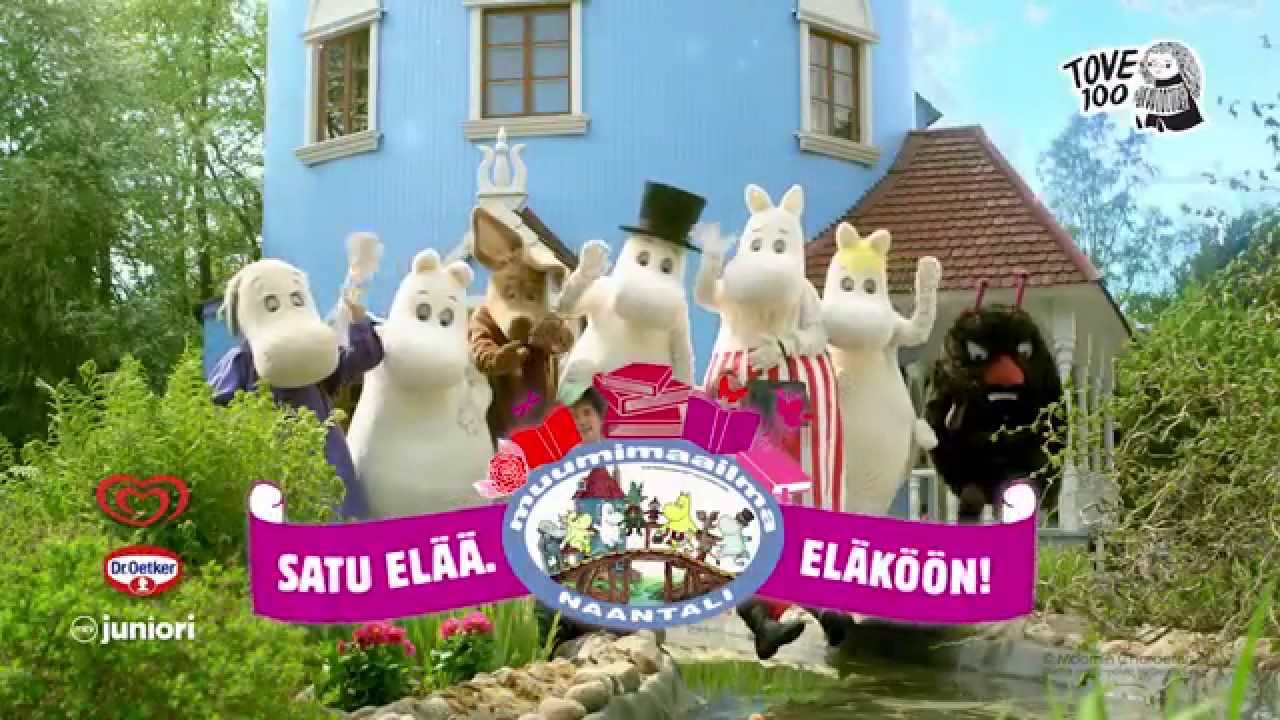 Väski Naantali
Väski is an adventure activity island for school-aged children.

There is a game-like adventure trail at Väski. Children can completing the island's adventure and do many fun things that are just not possible at home.

Väski is close to the neighbouring island of Moominworld. You get to Väski Island by boat, departing near to the Moominworld bridge in Naantali. The voyage there and back is included in the ticket price.

Oliver Narjanen video / Seikkailusaari Väski Naantali
Naantali city
Naantali is an authentic city located just a short drive from Turku. The highlights of sunny Naantali are the idyllic old town and the nearby archipelago.

Naantali marina promenade, lively cafes, restaurants, terraces and sea views - just perfect components for summer relaxed vacation.

Naantali offers a truly unique holidays for children! In June the Moomin characters wake up and invite family to their island.

Naantali video by juhani sundstrom
Naantali Spa Hotel
Naantali Spa Hotel

is situated by the waterfront in the Finnish Archipelago.

* Some rooms decorated with Moomin characters - Moomin Story rooms.
* Roman bath under the turquoise cupola, 5 pools, spa salon, relaxing saunas and hammams.
* The Moomin World Theme Park - 1,6 km .

Hotel price: from 123 euro/night.


Check availability & Book: Naantali Spa Hotel



Turku - 11 km.
Helsinki airport - 180 km.

Bledit video / Naantali Spa Promo
Naantali hotels: Prices and availability
Viber: 358 45 8557055
WhatsAPP: +358 45 8557055
WhatsAPP: +358 45 8557055
booking[a]suomi-holiday.fi
We are located in Kemijärvi/Lapland and Helsinki.
Planning your trip to Finland? Ask us!

SEE MORE...
HELSINKI HOTELS >>
GLASS IGLOO FINLAND
Northern Lights Tutorial >>
Glass Igloos Tutorial